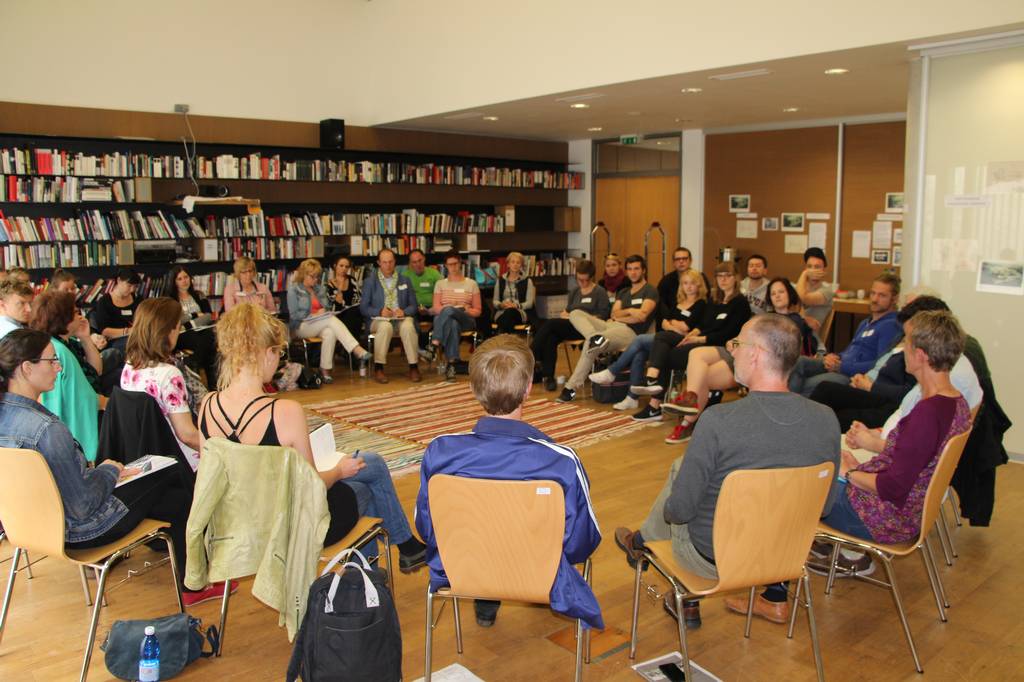 The history with which visitors to the concentration camp memorial are confronted is dominated by humiliation, torture and murder. It is still difficult today to find an appropriate way of dealing with this past. It evokes tension and conflict.
The task of the educators at the Mauthausen Memorial is therefore a responsible one, especially when taking young people around the historical site.
Training courses for educators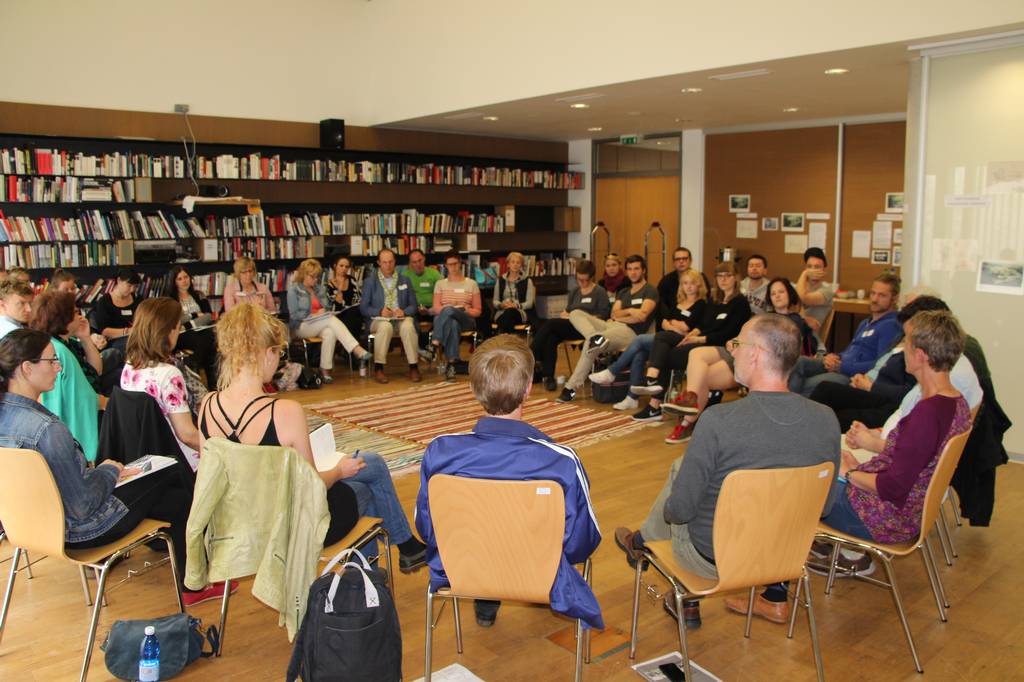 Training course for guides 2015 (photo credits: Mauthausen MemoriaI)The Mauthausen Memorial regularly runs training courses in cooperation with the association _erinnern.at_ for educators who will accompany visitors (especially school groups) on tours. Based on historical information, these tours aim to encourage visitors to reflect on what this has to do with them and their own lives. Five training courses have taken place since 2009. They run over the course of about half a year and are made up of eight training modules on historical and educational topics. At present, around 70 educators work at the Mauthausen Memorial
Further training courses will take place over the next few years. Those interested are welcome to put their names down. They will be informed when applications for the training course open and invited to apply.
Contact