The Concentration Camp Gusen
Plan and aerial shot 1945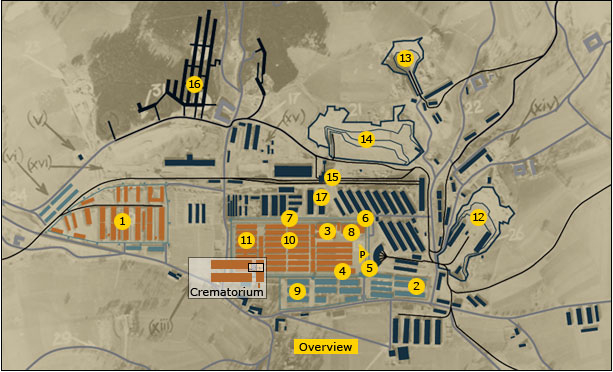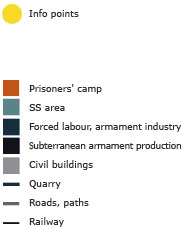 This aerial shot shows the Concentration Camp Gusen I and II in the year 1945. For better orientation it has been completed with a schema of the Camp buildings. Clicking on the information points shows further information to the camp buildings. By selecting the corresponding index clip above the image the aerial shot of Gusen in the year 2001 can be retrieved. "Plan und aerial shot 2001" shows, which buildings of the Concentration Camp disappeared after 1945 and which are still there today.


















Aerial shot 1945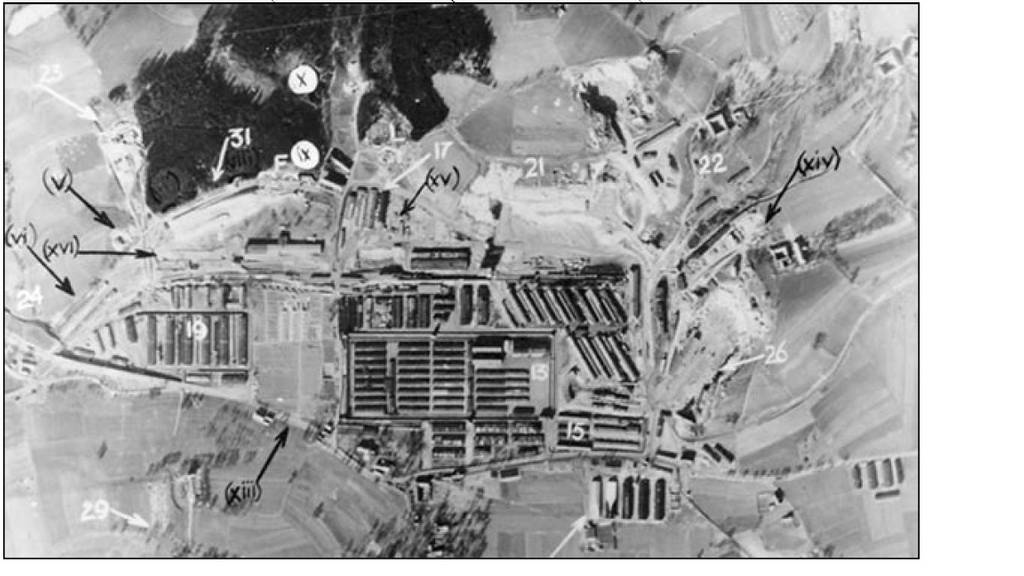 Aerial photograph of the concentration camps Gusen I and Gusen II with industrial complex and quarries. The photograph was taken by a US reconnaissance plane on 15 March 1945. (Courtesy of NARA)
From the end of 1943 onward, the visible structural development at Gusen/St. Georgen was the subject of continuous observation and intermittent documentary photography on the part of Allied aerial reconnaissance. The photographs were subsequently evaluated at the "Allied Central Interpretation Unit" (ACIU) in England, and provided the basis of so-called "Military Intelligence Photographic Interpretation" (MIPI) Reports. Of particular interest to the Allied secret services were developments related to the armaments industry and its relocation to subterranean facilities. Such reports eventually provided the data for bombing raids. Although the St. Georgen/Gusen/Mauthausen complex had been under observation for several months, it never became a target for systematic bombing by Allied forces.
Plan and aerial shot 2001