30.04.2019
A joint project between the Mauthausen Memorial and the Austrian Parliament on the occasion of the 'Memorial Event Against Violence and Racism to Commemorate the Victims of National Socialism' on 3 May 2019 at the Hofburg Palace.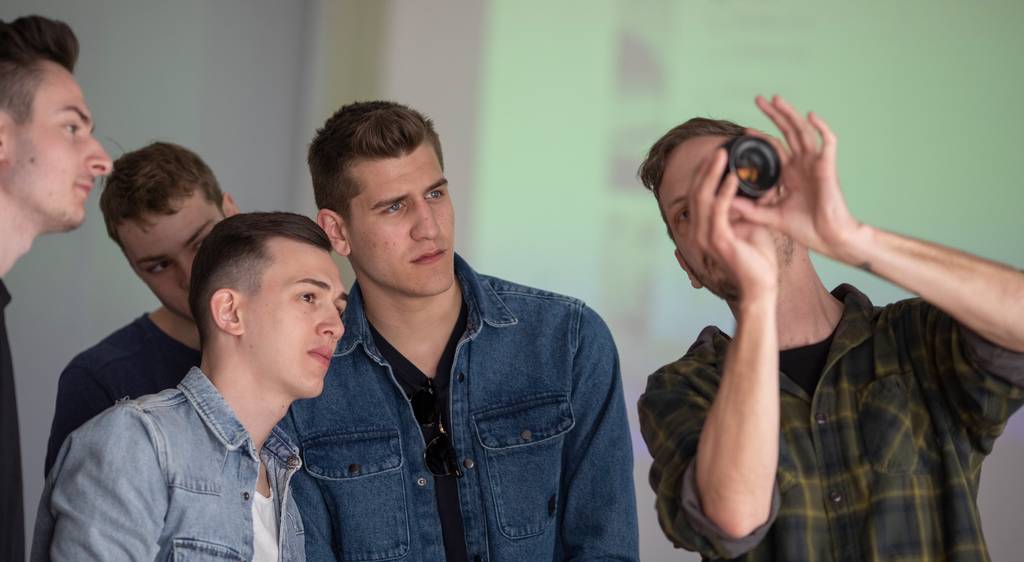 Wolfgang Sobotka, the President of the National Council, and Ingo Appé, President of the Federal Council, hosted the 'Memorial Event Against Violence and Racism to Commemorate the Victims of National Socialism' in the Zeremoniesaal of the Hofburg Palace on 3 May 2019. At the heart of this memorial event was the memorial project '#hinschauen', meaning 'look closely'.

Every year, 73,000 school pupils from around the world visit the Mauthausen Memorial. For this reason, young people have always been the focus for our historical and political education work; as has often been noted, the continuation of an active memorial culture lies in their hands.

For this year's day of remembrance, the Mauthausen Memorial chose to focus on a very particular group of young people. A group of young men without whom the day-to-day running of the memorial museum would not be possible; a group of young people who have been helping to shape the memorial site and its work since the 1980s, contributing to the organisation's liberal and progressive attitudes; young people full of ideas who, year on year, bring with them new energy, bold initiatives and fresh approaches: namely the Zivildiener, those carrying out alternative civilian service (Zivildienst) at the Mauthausen Memorial.

Over the last 30 years, more than 300 young men have completed their Zivildienst at the Mauthausen Memorial. Some have stayed with us and are now among our most valued colleagues.
Through a project in collaboration with the photographers Marko Zink and Roland Pohl and three women composers, this year the Mauthausen Memorial wanted to give its Zivildiener the opportunity to share their views on working at the Mauthausen Memorial with a wider public. We asked them what perspectives on the memorial site they develop over their nine months of service. What their views are on today's critical engagement with the crimes committed here by the National Socialists, and how this is incorporated into their own identity. This event aims to present their responses to a wider audience, accompanied by the superb compositions of three artists who followed and set down in music the process of creating these photographs.