Mauthausen-Erinnerungen 2: Pavel Branko
The next volume to appear in the series in March 2018 is the German translation of the autobiography "Against the Tide" by the Slovakian Mauthausen survivor and internationally renowned film critic Pavel Branko.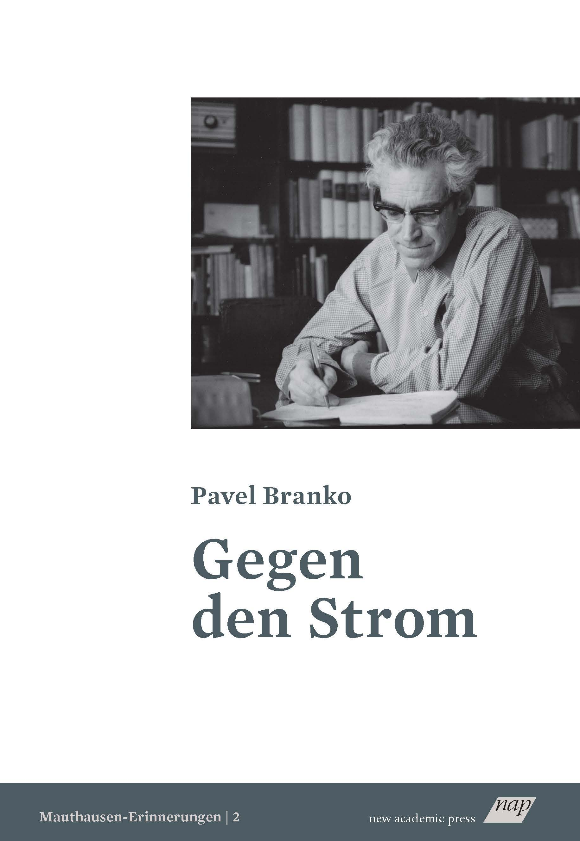 Pavel Branko was born in 1921 as Pavel Haas to a Russian mother and a Slovakian Jewish father on board a ship near Trieste. He spent his childhood in Hačava, a small town in central Slovakia, and moved to Bratislava to attend secondary school. As a young man his was enthusiastic about left-wing ideals and joined the Communist Party. He was active in the resistance against the fascist Slovakian state, for which he was sentenced to life imprisonment and, shortly before the end of the war, he was interned in the Mauthausen concentration camp. After the Communist takeover of power in Slovakia in 1948, Pavel Branko became disillusioned by the Party's politics and resigned his membership. Until 1956 he worked as a translator and film critic; at the time of cultural liberalisation in Czechoslovakia he was an editor on the well-known journal "Film a divadlo" ("Film and Theatre"). During "normalisation" in the 1970s and 1980s, he was blacklisted and banned from publishing.
In 2007 he received the "Sinko v sieti" ("Sun in the Net") Award of the Slovakian Film and Television Academy for his life's work. In 2015 he was awarded the Pribina Cross Second Class by the Slovakian president. His memoirs are testament to a life full of ups and downs that was and is shaped by conflict with those in power. As a freethinking person with a critical mind, he has always swum against the tide.
Bonus material: The film "Hrdina našich čias" ("A Hero of our Time") by Zuzana Piussi, Ultrafilm s r. o./ Slovenský filmový úsatv (Slovakian Film Institute)