Book Presentation: 'The Second Tier'
19.09.2016, 20:00 Uhr
After the 8th Mauthausen Memorial Dialogue Forum on 19 September 2016, in the 'Brückenkopf West' building in Linz for the first time a publication with biographies of perpetrators from the Mauthausen Concentration Camp was presented.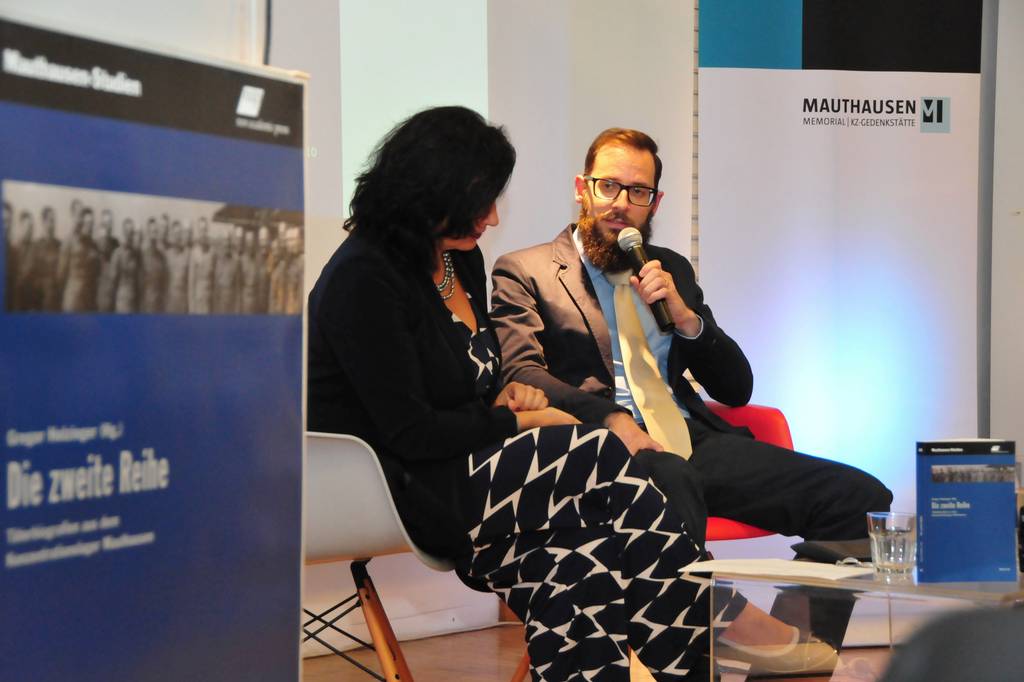 The anthology 'The Second Tier' by Gregor Holzinger, historian and scientific staff member of the archive of the Mauthausen Memorial, is the first publication dealing with perpetrators of Mauthausen. About forty biographies of SS command staff members – from SS guard to commander - are to exemplarily answer the question, where the key personnel of the Mauthausen Concentration Camp hailed from, and what has become of them.
As part of the 8th Dialogforum Mauthausen 'Perspectives of Perpetrator Research' the book was presented on 19 September 2016 at 08:00 pm in the 'Brückenkopf West' (University of Fine Arts) building in Linz.
Organiser:
Mauthausen Memorial with friendly support by the University of Fine Arts Linz.
Contact:
Christopher Posch
Federal Institution KZ-Gedenkstätte Mauthausen / Mauthausen Memorial
Minoritenplatz 9
1010 Wien
Tel: +43 1 53126-2782
E-Mail: christopher.posch@mauthausen-memorial.org