History of Argentinierstraße 13
Expropriation and National Socialist persecution at Argentinierstrasse 13
The house at Argentinierstrasse 13, 1976, photographer: unknown. Source: Photo Archive of the Federal Monuments Authority Austria
Since 2018 the Vienna offices of the Mauthausen Memorial have been located at Argentinierstrasse 13 in Vienna's fourth district.
Immediately after the 'Anschluss' ('Annexation') of Austria to Nazi Germany in March 1938, the persecution began of those with dissident political views and those not considered part of the 'Volksgemeinschaft', the Nazi 'people's community'. National Socialism also had grave consequences for the building at Argentinierstrasse 13 and the people connected to it. They included victims and, to varying degrees, perpetrators and profiteers.
A bourgeois residence as 'enemy property'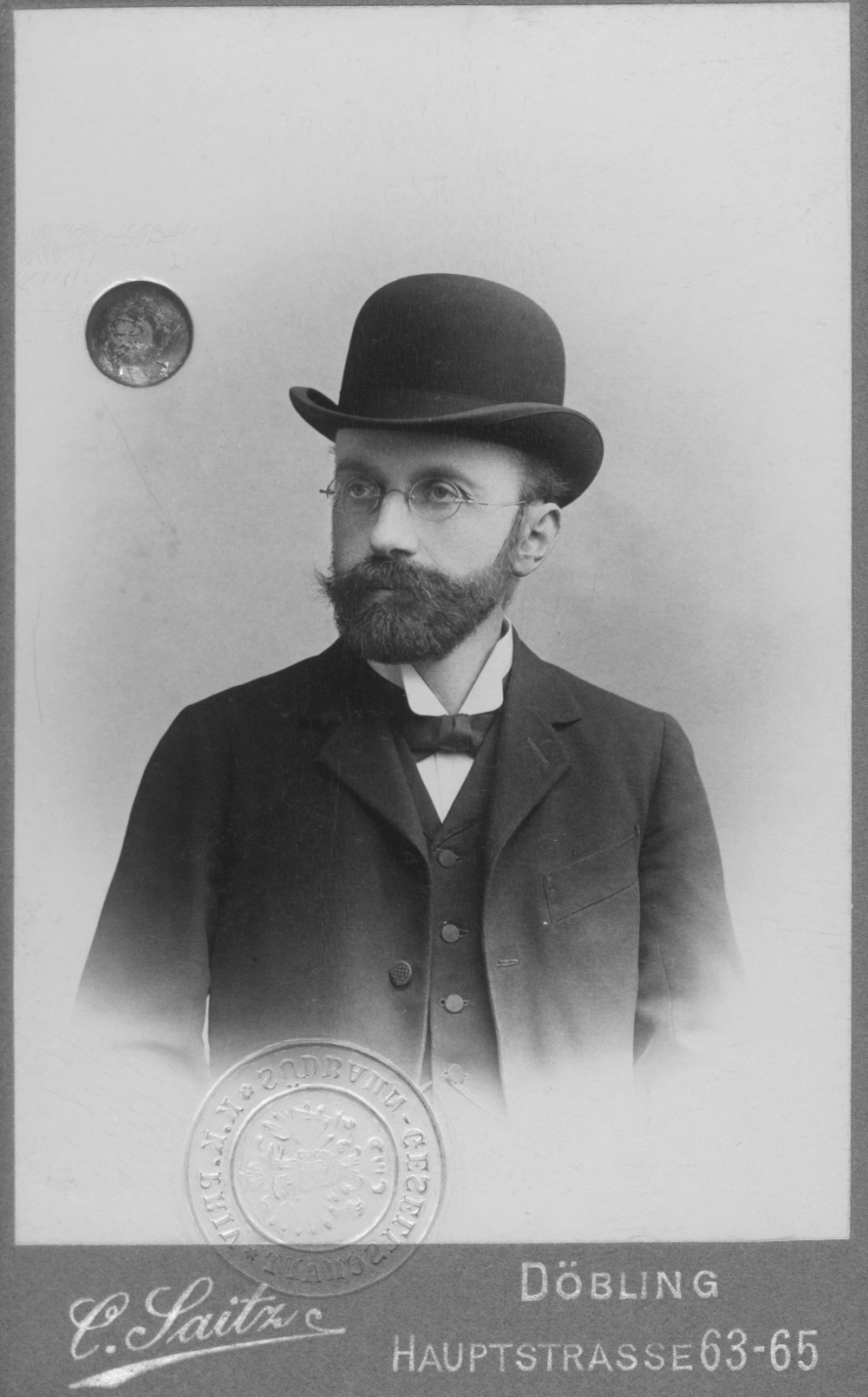 The Social Democrat Emil Reich was a co-founder of Austria's first adult education centre, the Volksheim Ottakring, in 1901, and was a leading proponent of the then flourishing adult education movement. Photographer: C. Saitz, Vienna-Döbling. Source: Archive of the University of Vienna, 106.I.1028
In the 19th century, Vienna's Wieden district saw the construction of numerous bourgeois residential buildings. The one at Argentinierstrasse 13 was designed in 1880 by the architect Leopold Theyer in German renaissance style.
At the time of the 'Anschluss' the building was owned by Emil Reich, a university professor, sociologist and campaigner for adult education. Although he had converted to the Protestant faith, to the National Socialists he was a Jew. He died in Vienna in December 1940 and left the house in Argentinierstrasse to his two nephews. Since they were British citizens, the building could not be 'Aryanised'. However, it was classified as 'enemy property' and assigned a compulsory management agent. Emil Reich's heirs were only entered into the land register as the legal owners of the house at Argentinierstrasse 13 in 1951.


Persecuted residents of Argentinierstrasse 13
At least five residents of the house were categorised as Jewish according to National Socialist race laws and subjected to persecution. Max Neustadtl, a Social Democrat and the building's caretaker, was able to flee to France with his family. After German troops invaded, the family was imprisoned in 1942. Max Neustadtl was deported to the Sobibor extermination camp in 1943 and murdered. His son Rudolf Gustav managed to escape to Palestine via Spain. Helene Neustadtl, Max Neustadtl's wife, was liberated in France and followed her son to Palestine.
Hilda Schabel managed to flee to Cuba. Her stepson, a member of the SS, took possession of her property.
Following a divorce from his 'Aryan' wife, Hans Groedel, a textiles businessman, went into exile in Canada, where he committed suicide.
Eugen Lang, the owner of the tropical fruit wholesaler based in the building, fled to the USA with his wife Helene.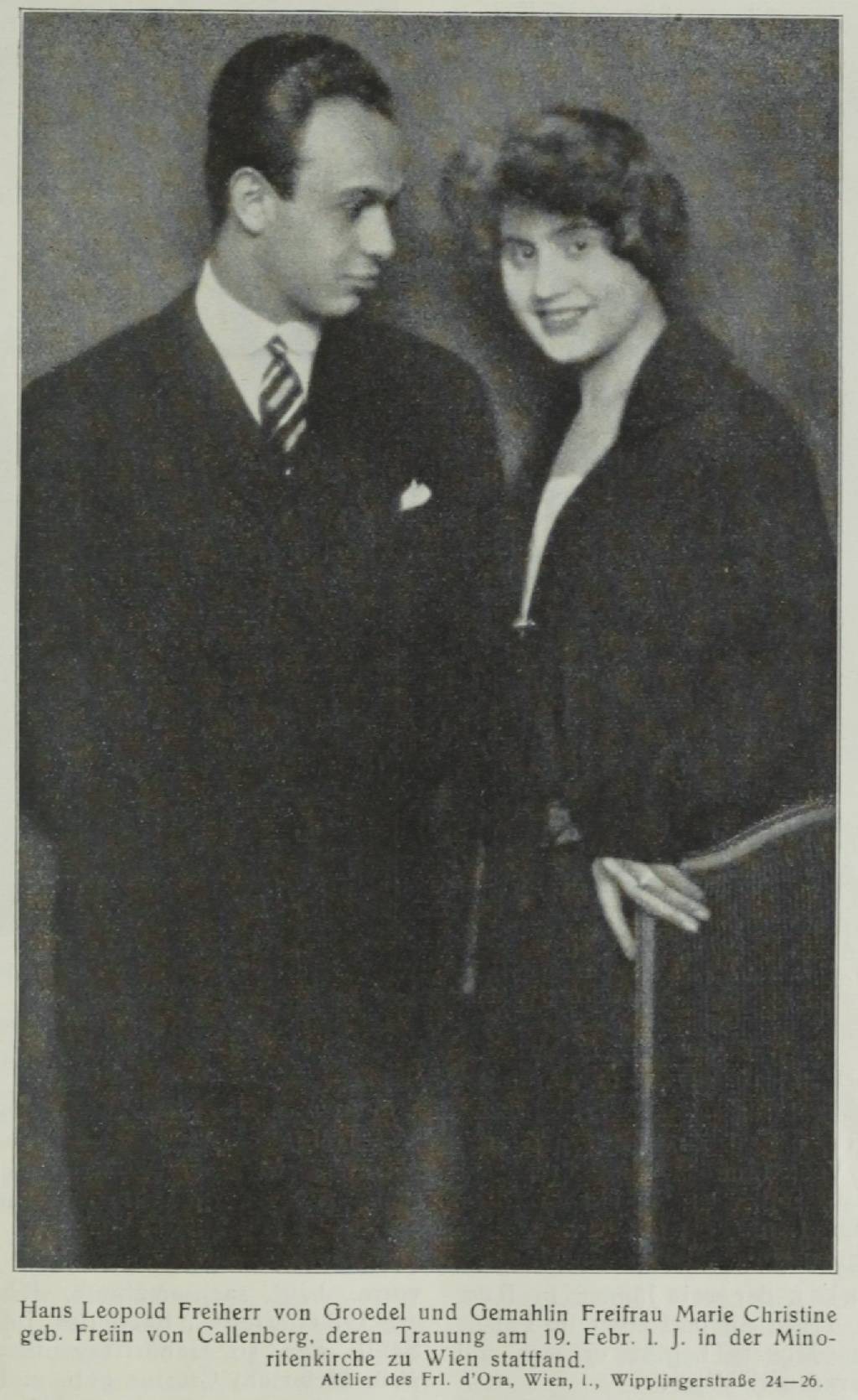 Wedding photo of Hans Leopold Freiherr von Groedel and Freifrau Marie Christine (née Freiin von Callenberg), 19 February 1924. Robbed of his great wealth and driven out of Austria, he took his own life in exile on 19 February 1945. Photo: Atelier d'Ora, Vienna. Wiener Salonblatt, 29 March 1924. Source: ANNO/Austrian National Library.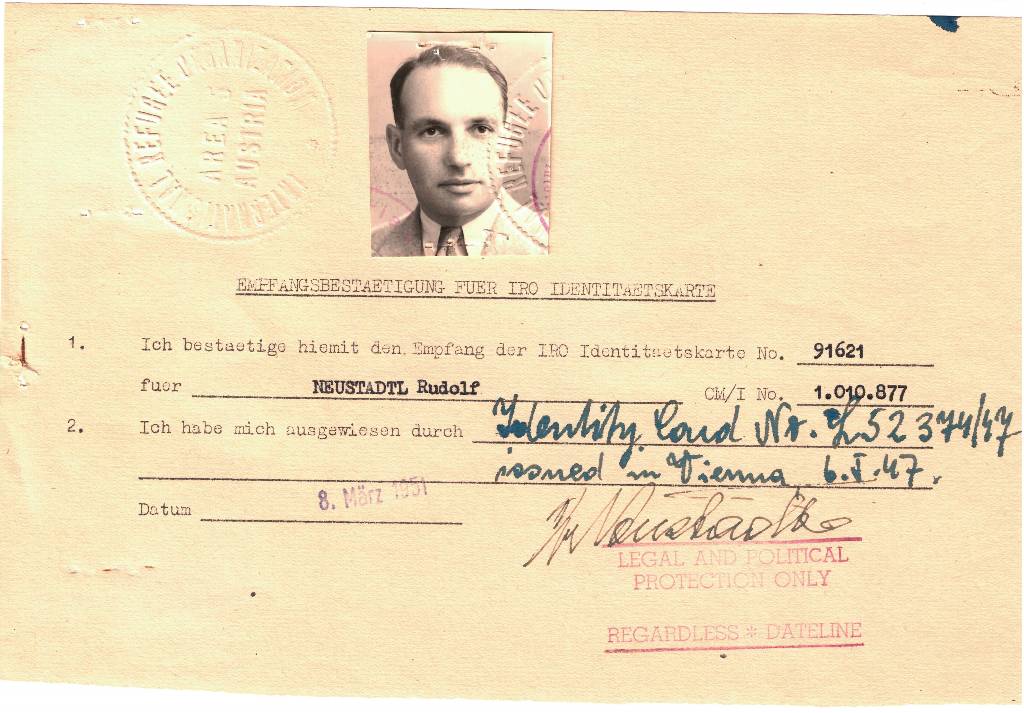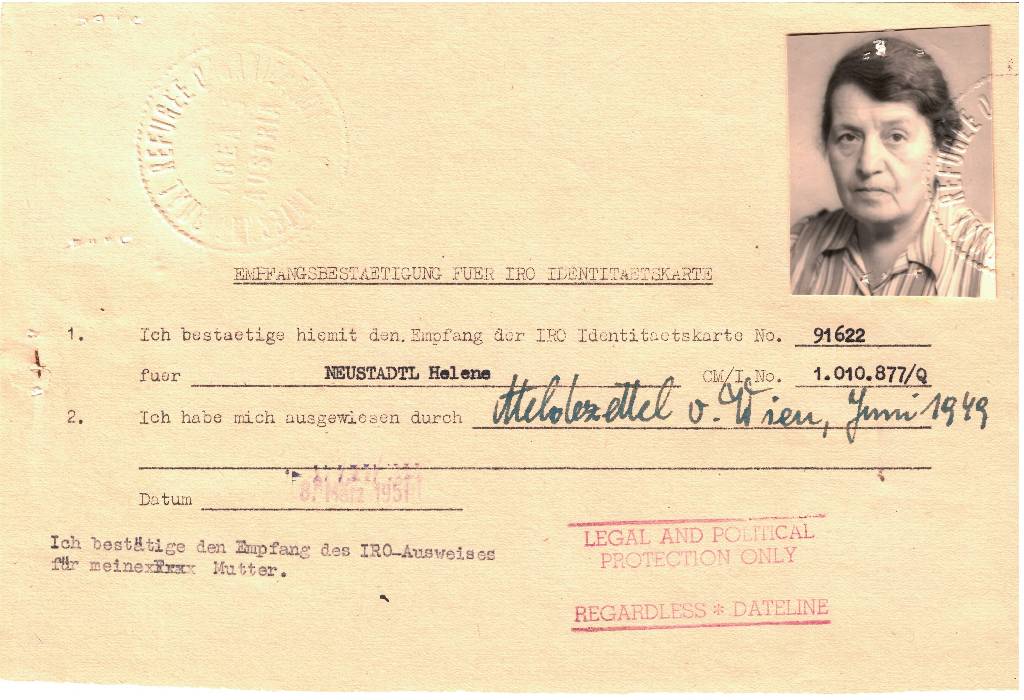 Confirmation of receipt for identity cards issued by the International Refugee Organisation (IRO) for Helene Neustadtl and her son Rudolf Gustav. This aid organisation also supported refugees returning to Vienna. After her liberation, Helene followed her son to Palestine. In 1948 they returned to Austria. Source: Arolsen Archives, 3.2.1.3. IRO "Care and Maintenance" Program, CM/1 Akten aus Österreich, 1698000.
Supporters of National Socialism at Argentinierstrasse 13
Heinrich Rüdegger had been a member of the NSDAP (Nazi Party) since 1932. Prior to 1938 he had been arrested several times as an illegal Nazi and sentenced to two years' imprisonment for party activities. After the 'Anschluss' he became a member of the Greater German Reichstag parliament and was active as an 'Aryaniser'.
The name Heinrich Rüdegger appeared on the first list of Austrian war criminals published in December 1945 by the Commission for the Preparation of the Trials of War Criminals. Österreichische Volksstimme, 4 December 1945. Source: ANNO/Austrian National Library.
After the liberation of Austria he was arrested by the US Army as a high-ranking member of the NSDAP in September 1945. However, his trial ended in his acquittal. Johann Tisch had been a member of the NSDAP since 1930 and joined the SA in 1932. He succeeded Max Neustadtl as caretaker and lived in the building until 1970. No documentation could be found concerning the role of the building's other residents during the National Socialist period. From 1938 the trade body 'Fachgruppe Holzhandel' also had its offices at Argentinierstrasse 13. This group was involved in 'Aryanising' businesses in the timber industry.