The guided tour begins at the Visitor Centre opposite the car park. The first stops on the tour are the road below the camp wall, the top of the quarry and the memorial park on the site of the former SS camp. The tour then continues inside the former prisoner camp. This route enables visitors to understand the route taken by the prisoners, to engage critically with the perspectives of the perpetrators and to reflect on how the concentration camp was perceived by the wider population during the National Socialist era. Encountering and confronting the perspectives of victims, perpetrators and local people is an essential feature of the tour.
The guides are all members the external team of specially trained educators who work with the Mauthausen Memorial. Our outreach training places great emphasis on encouraging interaction and openness among visitors. This results in tours that offer a balance of historical information and group discussion about what that history means.
Individual Visitors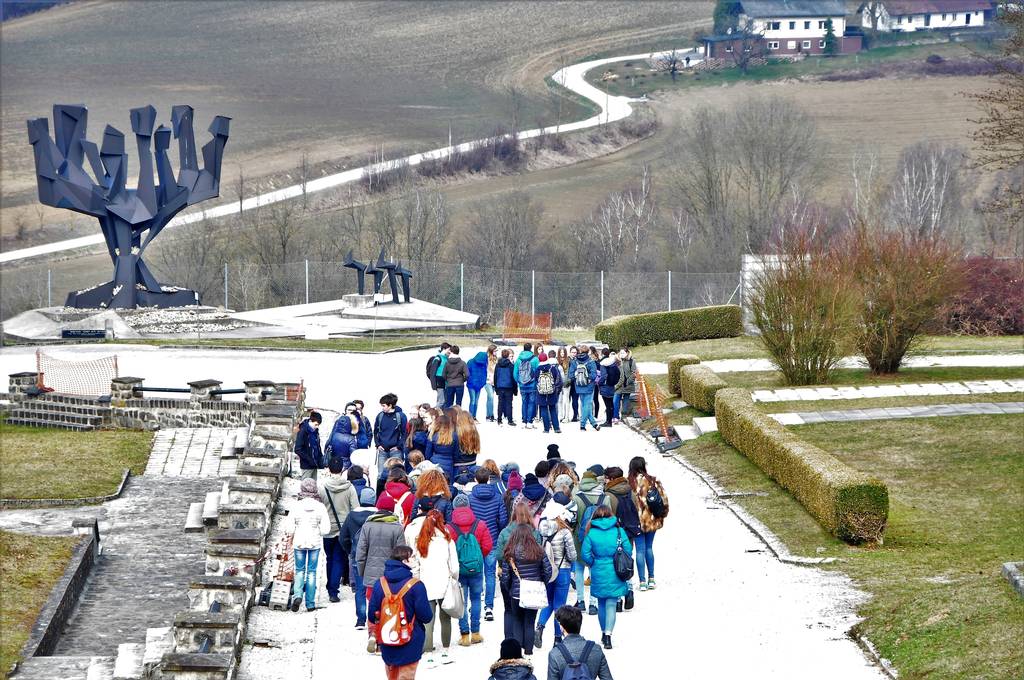 In the memorial park (photo credits: Mauthausen Memorial)
September to June: Saturday, Sunday and public holidays in German at 2 pm
July: Daily in German at 2 pm, in English at weekends (14 h)
August: Daily in Italian at 10:30 am, in German and English at 2 pm
Minimum age: 14
No advance booking required.
Limited group size.
Groups
Minimum age: 14
Minimum group size: 13
Start time by appointment.
Advance booking required:
Tel: +43 7238 2269-35
E-Mail: education@mauthausen-memorial.org