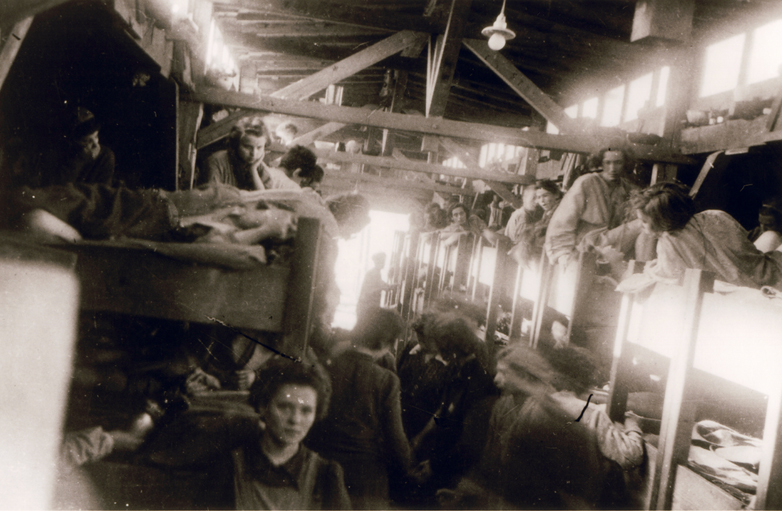 Female prisoners in an infirmary camp barrack after liberation, May 1945 (photo credits: US Holocaust Memorial Museum)For a long time, only men were imprisoned in Mauthausen and its subcamps. The Ravensbrück women's concentration camp was designated for female prisoners. Some individual women were transported to Mauthausen in order to be executed in the main camp, for example the 130 female Czech resistance fighters who were shot or murdered in the gas chamber on 24 October 1942.
In summer 1942, Reich Führer of the SS Heinrich Himmler ordered brothels to be set up in several concentration camps, which key workers among the prisoners and prisoner functionaries would be allowed to visit as an 'incentive'. The SS recruited female prisoners from the Ravensbrück concentration camp for this purpose and sent them as forced sex workers to Mauthausen and Gusen. Many of the women died after being transferred back to Ravensbrück. Those who survived suffered stigmatisation even after liberation and did not speak about their experiences.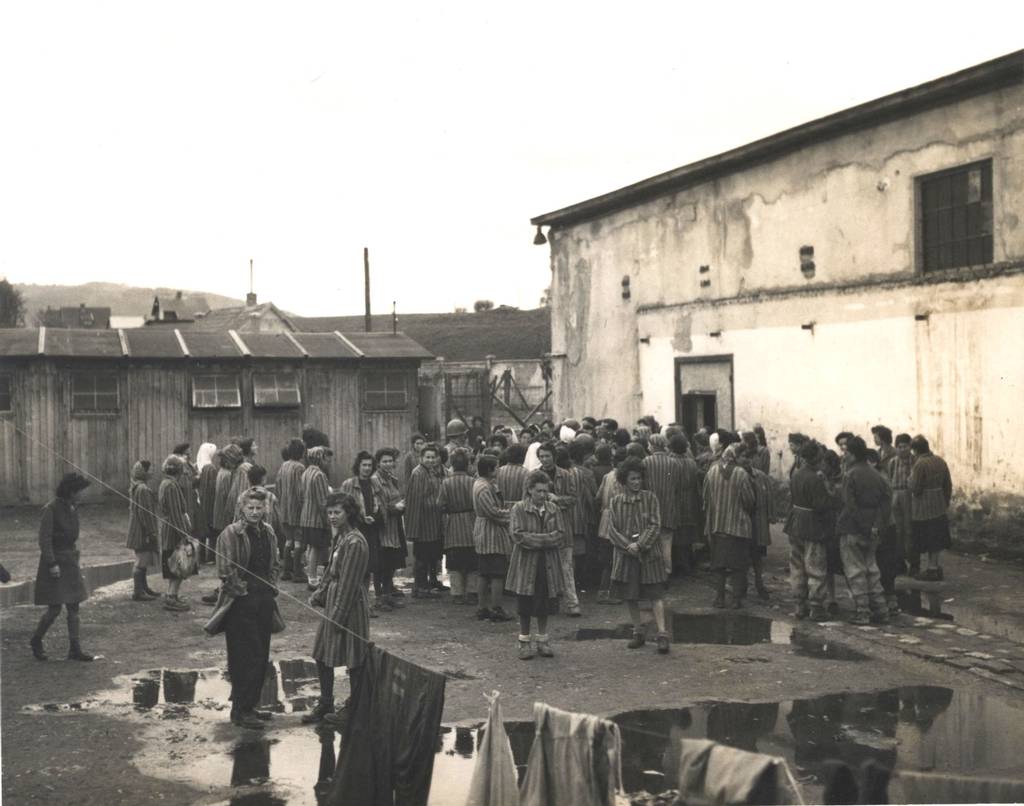 Female prisoners after the liberation of the Lenzing camp, May 1945 (photo credits: US Holocaust Memorial Museum)With the takeover on 15 September 1944 of the St. Lambrecht and Mittersill subcamps, which had originally belonged to the Ravensbrück main camp, the 'Mauthausen women's concentration camp' was officially established. In order to exploit female concentration camp prisoners' labour for the war industries, from 1944 the SS ordered the creation of a growing number concentration camp subcamps for women across Reich territory, including the area covered by the Mauthausen concentration camp. The first transports from the Auschwitz concentration camp arrived in Mauthausen at the end of the September and beginning of November, carrying 400 and 500 female prisoners respectively. The first transport was sent on to the Hirtenberg women's subcamp, where the female concentration camp prisoners were forced to work in the 'Wilhelm-Gustloff-Werke' munitions factory. The women on the second transport were assigned to viscose production at the 'Lenzing Zellwolle AG' factory.
The SS housed women in the main camp only from the beginning of 1945. Starting in January 1945, over 7,000 women and with them several hundred children were transferred to Mauthausen from other camps. Over half of them, including most of the children, were soon sent on to the Bergen-Belsen concentration camp by the SS. Those who remained in Mauthausen were housed – separately from the men – in the prisoner camp, the infirmary camp and in a barracks in the 'Wiener Graben' quarry.
Around 3,000 female prisoners were officially registered in the Mauthausen women's concentration camp. However, in total around 10,000 women passed through the Mauthausen camp system.