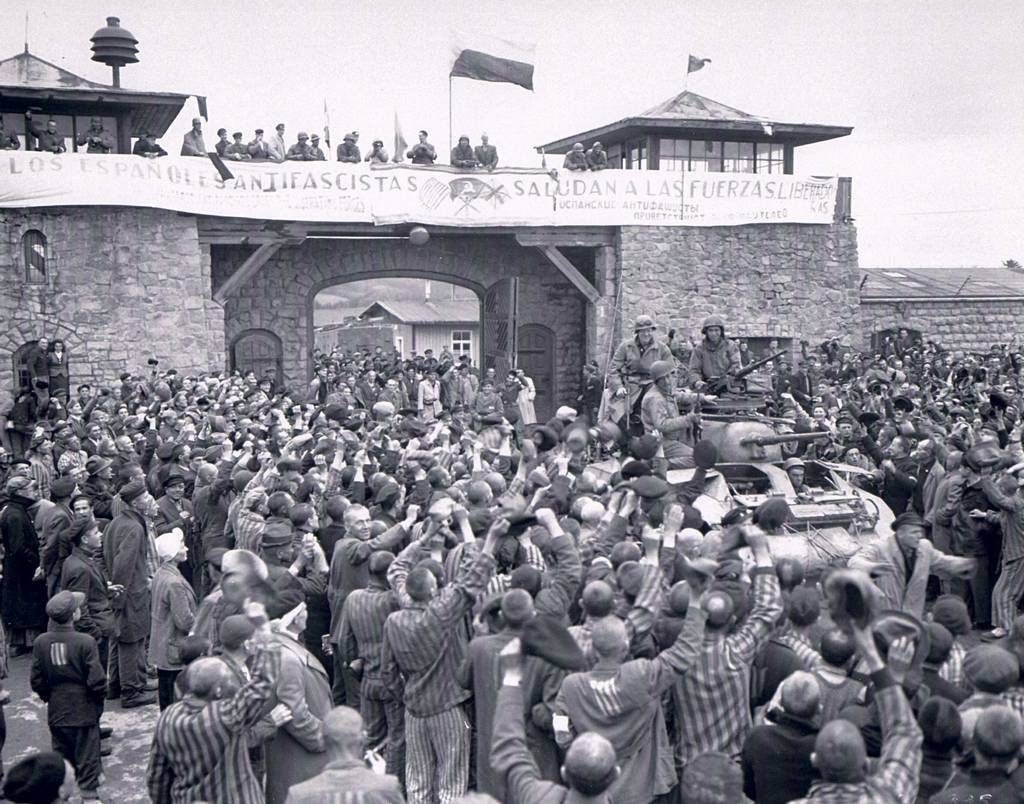 Recreated scene of the first entry of American soldiers in Mauthausen, probably 7 May 1945 (photo credits: US National Archives and Records Administration)In the face of the advancing Allied troops, in April 1945 the SS began to destroy the traces of its crimes. It had the installations for mass killing dismantled, ordered incriminating documents to be burned and murdered concentration camp prisoners who, due to having witnessed systematic mass murder first hand, would have been able to testify against the perpetrators in court.
On 3 May 1945 the last members of the SS fled the Mauthausen and Gusen concentration camps. On 5 May a reconnaissance unit of the US Army arrived in Gusen and Mauthausen. On the following day, units of the 3rd US Army finally liberated around 40,000 prisoners in these camps. In both camps they found the bodies of hundreds of concentration camp prisoners who had died in the days before liberation. Thousands more were so weak and their health so frail that they died in the weeks and months following liberation, despite the medical care provided by the US Army medical units. Over 3,000 were buried in 'Camp Cemeteries' next to the former concentration camps.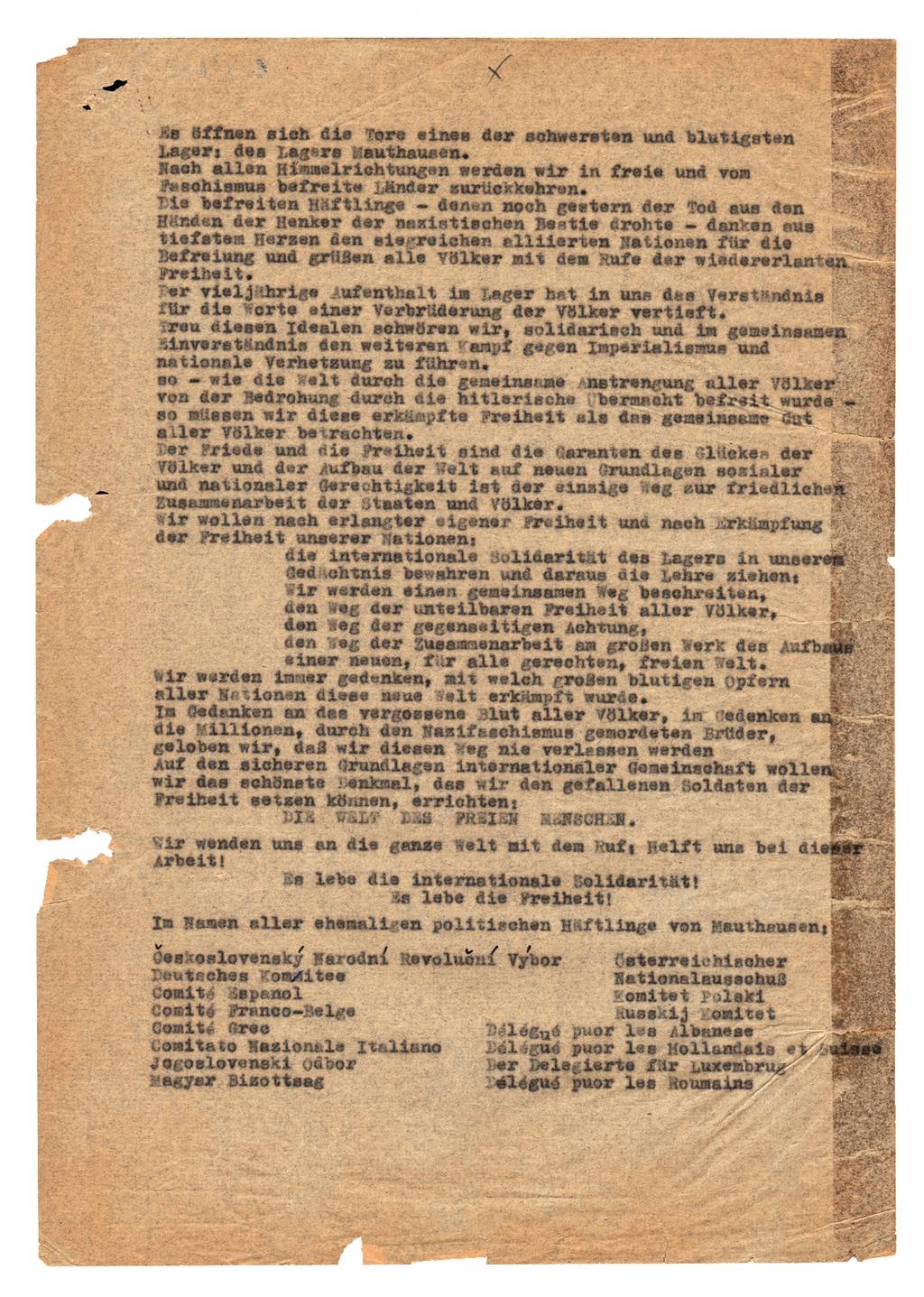 The 'Mauthausen Oath' of the international prisoner commitee, May 1945 (Mauthausen Memorial / Collections)A 'War Crimes Investigating Team' also arrived in Mauthausen together with the US troops. It collected evidence of SS war crimes – including key SS documents, which the prisoners had rescued from destruction at risk to their own lives – and in doing so created the basis for the legal prosecution of the perpetrators.
On 16 May 1945 the Soviet prisoners were bid farewell in a ceremony on the roll call area. The members of the international prisoner committee read out the 'Mauthausen Oath', in which they called for the establishment of a 'world of free men'.
While some groups of prisoners were able to return home thanks to convoys organised by state institutions, countless deportees remained behind who could not or did not want to return to their home countries. Either they were no longer welcome there, they had lost their families or they hesitated given the unstable political situation in eastern Europe. Many waited for years in what were known as Displaced Persons camps.
Private filmfootage from US Soldier Ray Buch of the liberated camp, May 1945 (US Holocaust Memorial Museum)