Opening of the exhibition 'I am Yehuda Bacon. I never wanted to become a 'concentration-camp-professional'.'
19.05.2016, 18:00 Uhr
On 19 May 2016 the exhibition was opened in the personal presence of the artist, who had been detained in the concentration camps Mauthausen and Gusen and who survived a death march.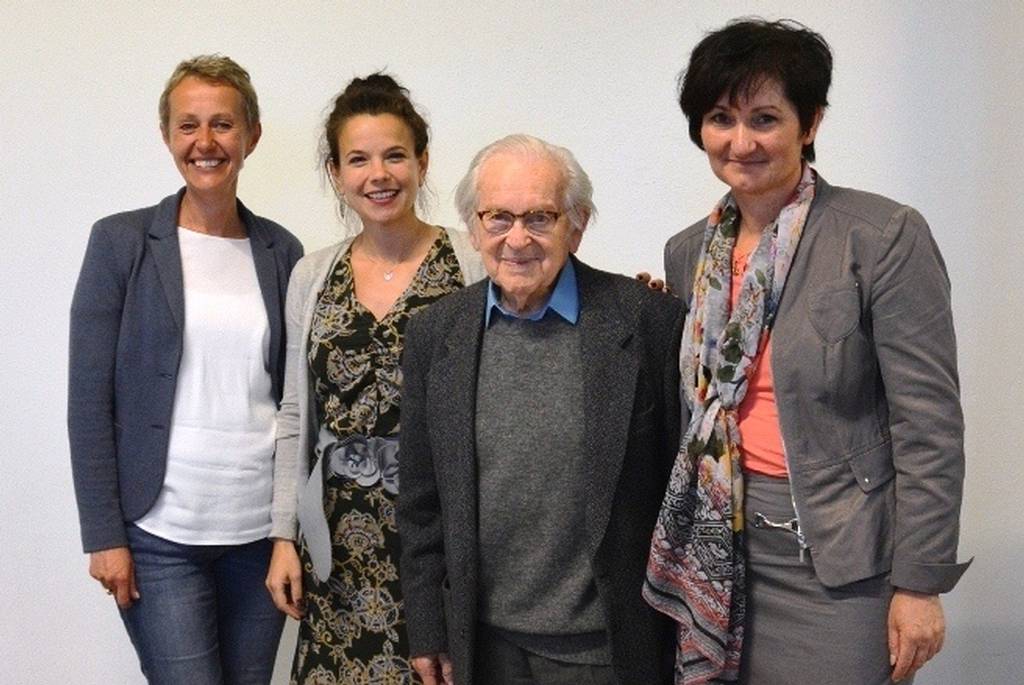 The title of the exhibition, which could be seen at the Mauthausen Memorial from 19 May to 31 July 2016, is based on a quote made by the Israeli painter Yehuda Bacon. Works from the extensive Oeuvre of the internationally renowned artist were being shown in Austria for the first time since 1968. The end of the exhibition at Gunskirchen and its opening at the Mauthausen Memorial took place at the same time as this year's ceremonies on the occasion of the liberation of both concentration camps on 5 May 1945. These events received special emphasis by the personal presence of the artist, who had been detained in both concentration camps and who survived the death march from Mauthausen to Gunskirchen.
The welcome address was delivered by the Head of the Mauthausen Memorial, Barbara Glück at the former Infirmary of the Mauthausen Memorial. Subsequently, Angelika Schlackl, initiator of the exhibition project, described the historical connection between Mauthausen and Gunskirchen, and presented biography and Oeuvre of Yehuda Bacon. A filmed portrayal offered insights into Yehuda Bacon's memories of his detention at Auschwitz, Mauthausen and Gunskirchen.
Curator Jens Oertel presented an introduction to the exhibition. During a joint tour of the exhibition, Yehuda Bacon talked about his Oeuvre.
Yehuda Bacon – the Artist
A 25-minute insight into the life of the artist who 'never wanted to become a professional concentration camp inmate' was shown during the exhibitions at Gunskirchen and Mauthausen. The footage was shot at the Leo Baeck Institute and the Holocaust Memorial Yad Vashem in Jerusalem.