Special guided tours at the Mauthausen Memorial
05.03.2019, 14:15 - 01.11.2019, 14:16 Uhr
From March to October 2019 theme tours take place at the Mauthausen Memorial. Participation is free.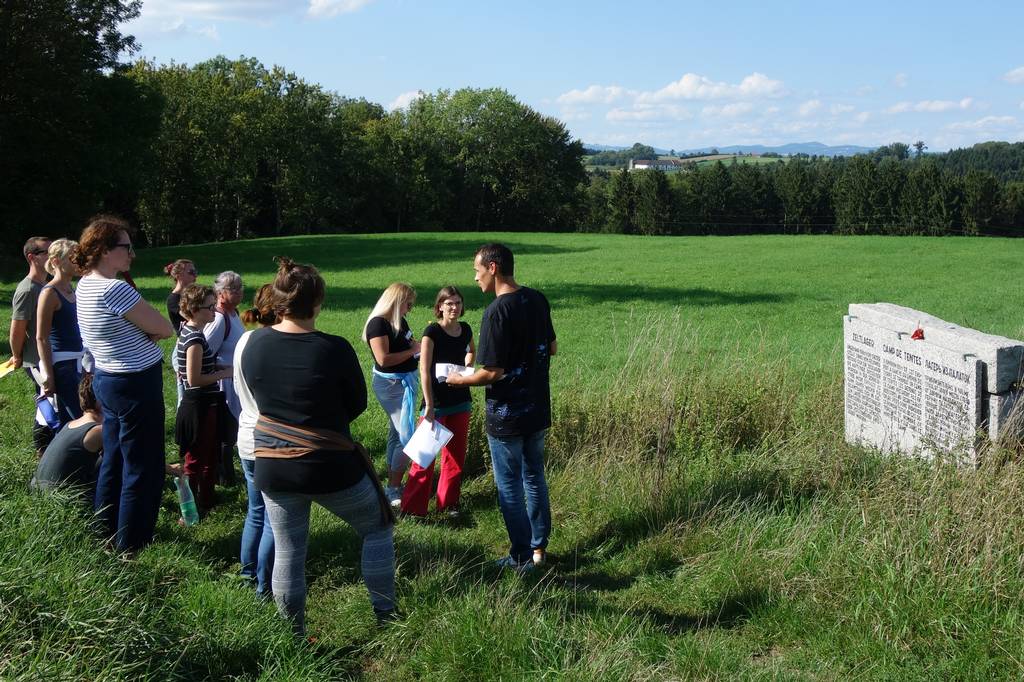 Saturday, 23 March 2019, 10am
Mauthausen on Trial
Guide: Christian Rabl
Saturday, 27 April 2019, 10am
In-between Spaces I – Walk from Mauthausen railway station to the Mauthausen Memorial
Guide: Franz Pötscher
Saturday, 18 May 2019, 10am
In-between Spaces II – Walk from the Mauthausen Memorial to the Gusen Memorial
Guides: Rudolf Haunschmied and Bernhard Mühleder
Saturday, 15 June 2019, 10am
Gassings at Mauthausen concentration camp: The history and its denial by rightiwing extremists
Guide: Christian Angerer
Saturday, 6 July 2019, 10am
Special exhibition Marko Zink: M 48° 15′ 24.13″ N, 14° 30′ 6.31"E – tour and artist in conversation
Guides: Marko Zink and Gudrun Blohberger
Saturday, 24 August 2019, 10am
"A concentration camp for system cheats". Where did the Austrian prisoners of the Mauthausen concentration camp come from?
Guide: Andreas Kranebitter
Saturday, 7 September 2019, 10am
The Second World War and its impact on the concentration camp system
Guide: Christian Dürr
Sunday, 29 September 2019, 10am
Think Memorial! A tour on the Tag des Denkmals (Monument Open Door Day)
Guide: Petra Bachleitner
Saturday, 19 October 2019, 10am
The poet and the priest. Jean Cayrol and Johann Gruber at Gusen concentration camp
Guides: Christoph Freudenthaler and Christian Angerer
"Bergkristall" tunnel complex – Gusen II Concentration camp
Thursday, 2 May 2019, 12pm, 1pm, 3pm
Friday, 3 May 2019, 12.45pm, 1.30pm, 3pm
Saturday, 4 May 2019, 8.45am, 10.15am, 11am, 11.45am
Length of the guided tours: 2-3 hours
Places available per tour: 30 people
The meeting point for the respective guided tour will be announced at the registration desk.
Registration by email: education@mauthausen-memorial.org, tel.: 07238/2269-10
Subject to alteration.
Responsible for the content: Mauthausen Memorial, www.mauthausen-memorial.org