Survivors' Reception 'We are the next generation'
07.05.2017, 13:00 Uhr
Working together with young people, the Mauthausen Memorial organised a reception for survivors with the title 'We are the next generation', which took place on 7 May 2017, immediately after the International Liberation Ceremony.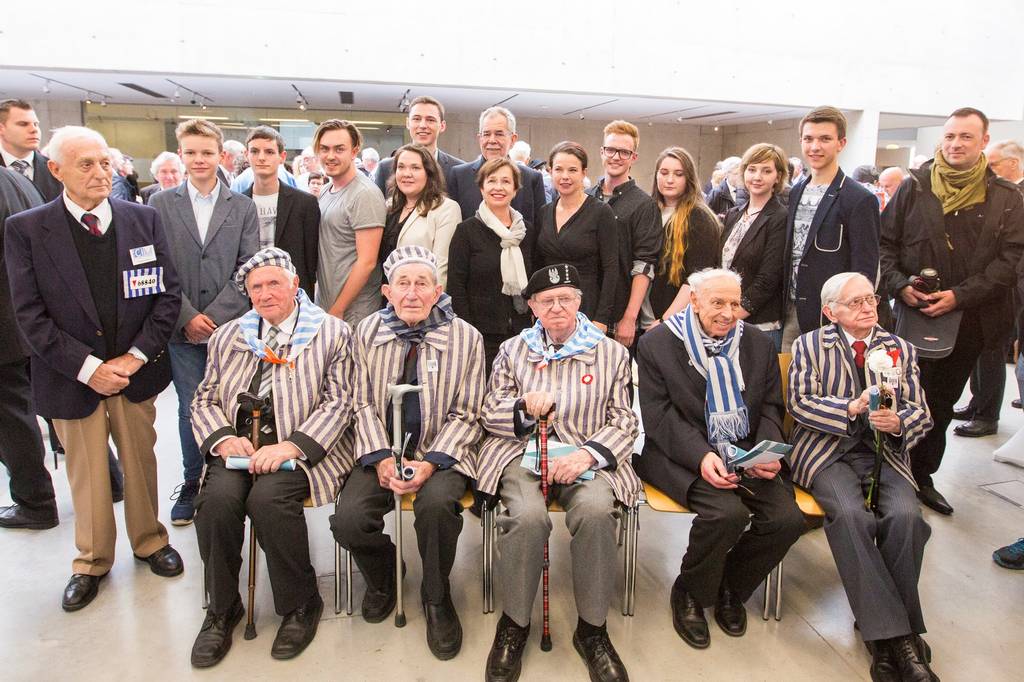 'Even if many people believe that they can live in the here and now without looking to the past or future, I am convinced that we need to learn from humanity's mistakes for tomorrow.'' (Florian Rücker, winner of the category 'Classical Speech Making')
On 1 January 2017, the Mauthausen Memorial ceased to be a division of the Federal Ministry of the Interior and became an independent institution, whose task it is to safeguard the memorial site for future generations. 70 years after the Soviet authorities handed over the remains of the camp to the Austrian federal government on 20 June 1947, this change represents an important milestone in the history of the Mauthausen Memorial.
For this reason, the Mauthausen Memorial was joined by a group of young people to host a reception for survivors at the Visitor Centre of the Mauthausen Memorial on 7 May 2017, immediately after the International Liberation Ceremony. Around 300 guests accepted an invitation to the event.
During the reception, the winners of the Federal Youth Public Speaking Competition 2016 shared their thoughts with the guests on the importance of remembering the National Socialist period and gave short statements inspired by the motto of educational work at the Mauthausen Memorial – 'What's it got to do with me?'.
'For us younger people it would, perhaps, be easier to avoid the topic altogether. But I see it as our duty to pass on the remembrance of that time to our children and grandchildren.' (Phillip Wollendorfer, winner of the category 'Spontaneous Speech Making')
As well as survivors and a large number of young people, the event was also attended by Federal President Alexander Van der Bellen, several members of the federal government and representatives of international delegations. 'In holding this reception, we wanted to demonstrate our unified resolve to stand up for tolerance, democracy and respect for human rights, and to defend the basic values of our society in order to enshrine them in the present for the future. For the present determines all our futures and the future of the generations yet to come' said Barbara Glück, director of the Mauthausen Memorial.