"The Crime Scenes of Mauthausen - Searching for Traces"
Permanent exhibition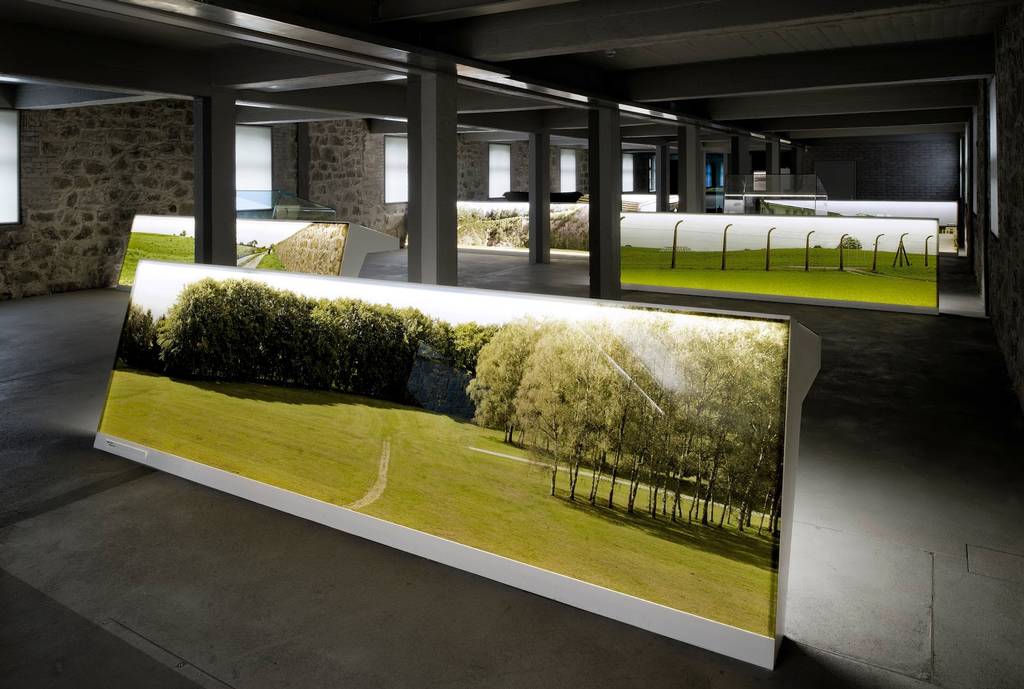 This exhibition focuses on the topic of the deliberate mass murder of prisoners and is housed in the basement of the former prisoner infirmary. As such it precedes the rooms in which the gas chamber, the crematoria and other execution sites were located while the camp was in operation. Today these have largely retained their historical condition and exercise a particular 'fascination' on many visitors to the memorial museum. The main task of the new exhibition is to provide people with information and context in preparation for their visit to the former killing areas. The aim is to shift visitors' focus away from the gas chamber and crematoria towards other areas of the camp in which prisoners were murdered on purpose and in mass numbers. This allows the killing areas in the basement to take their place within the overall context of systematic mass murder at the Mauthausen concentration camp.
The methodological approach of the exhibition is that of 'searching for traces' and 'securing evidence'. Central to this is firstly the site as 'crime scene' and, secondly, the question of the concrete traces, sources and evidence on which our current knowledge of mass murder at the Mauthausen concentration camp is based. Six identically structured thematic areas present the same number of forms of deliberate mass murder. An additional seventh area looks at the question of how the dead were dealt with and the disposal of corpses.
On entering the exhibition, visitors are confronted with several large-format photographs of different areas and rooms in the camp as they appear today. These create the link between the camp's topography and the topic of the exhibition, since each place shown has a direct connection to a particular form of intentional mass murder. Each form of killing is then investigated in detail in the corresponding area. At the centre of each area, a three-dimensional object stands as a concrete physical trace of the crime, be it the extractor fan from the gas chamber or the syringe of an SS doctor. Additional exhibits serve to explore the topics in greater depth – looking on the one hand at the concrete evidence available and, on the other, at how the traces of these crimes have been dealt with since 1945, ranging from prosecution in the courts and memorialisation to revisionist denial of the crimes that were committed.