Dialogforum Mauthausen 2022
16.09.2022, 09:00 - 17.09.2022, 15:00 Uhr
Holocaust and Nazi Medicine: Victims, Perpetrators, Rescuers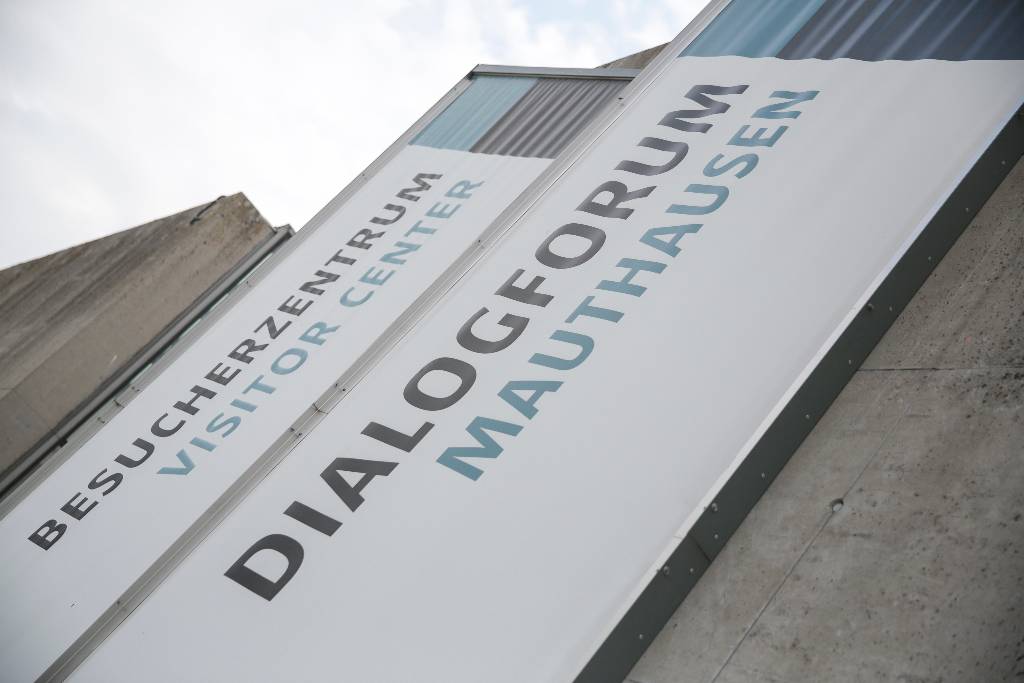 Medicine is a subject that is inextricably linked with the history of Nazi concentration camps - and by extension the Holocaust: Nazi doctors used concentration camp prisoners for experiments and on the basis of selection procedures decided who would be murdered and who would be allowed to live so that their labour could be exploited; physicians imprisoned in the camps risked their own lives to contain epidemics, procure medicine and save prisoners from death; nurses struggled to care for sick fellow prisoners under the most difficult conditions; Allied medical personnel treated the sick after the liberation of the camps.
The 13th Dialogue Forum Mauthausen will give national and international scholars a forum to present and discuss their research findings on the Holocaust and Nazi medicine. In lectures, workshops and guided tours held over two days, speakers, professionals in the field and others with an interest in the conference topic will, as usual, exchange ideas and have the opportunity to deepen their knowledge of the subject.
The Dialogue Forum Mauthausen is an annual event at which an interested public is invited to follow the lectures and take part in the discussions.
This year's Dialogue Forum Mauthausen will take place from 16 to 17 September 2022 as an attendance-based event at the Mauthausen Memorial; the conference language this year will be English. For the 13th Dialogue Forum the Mauthausen Memorial has not only brought together international experts on the subject of medicine and the Holocaust, but is also pleased to welcome the Israeli film-maker Itamar Wexler, who will present his documentary The Voyage at an exclusive Austrian premiere on the evening of 16 September in Linz. Tickets can be obtained in advance and from the box office on the night.
Program of the 13th Dialogforum (Conference language: English)
16 September 2022, Friday

10:00
Reception and Panel 1: Holocaust in academic Medicine
Shmuel Reis
Holocaust and medicine learning and teaching, a MOOC (Massive Open On-Line Course) on Holocaust and medicine: a report
Franziska Eckert
Creating a culture of memory in academic medicine and professional societies
11:00
Panel 2: Medicine in Mauthausen-Gusen
Miriam Offer
Medicine in the Mauthausen Camps and Testimonies of the Jewish Physicians
Elisa Frei/Katharina Kniefacz
Dr. Oscar Roth: A Jewish physician from Vienna as medical officer of the 131st Evacuation Hospital in Gusen
Florian Guschl
Antoni Gościński, Feliks Kamiński and the resistance of medical prisoner personnel in concentration camp Gusen
Gregor Holzinger
Drug tests on behalf of IG Farben at concentration camp Mauthausen-Gusen
13:00–14:00
Lunch break
14:00–15:15
Workshops
Leo Dressel
A workshop on narrative approaches to the SS-documentation of prisoners' deaths in the biographies for The Room of Names
Stefan Hanke
Portraits of Survivors of human experiments and medical crimes
Shmuel Reis
Following my family trajectory during the Holocaust
15:30–17:00
Guided tours at Mauthausen and Gusen Memorial as well as the Hanke exhibition
20:00
Film at Moviemento Linz
"The Voyage" (D: Itamar Wexler)
____________
17 September 2022, Saturday
09:00
Panel 3 – Spanish Republicans and International Brigades
Rosa Ríos and Esteban González
Spanish Republicans as victims of medical experiments
Paul Mirat and Dominique Piollet
Doctors in the International Brigades and at Camp de Gurs
10:00
Panel 4: Medical Staff: Aid workers, Perpetrators and Liberators
Tessa Chelouche
A nurse survives the Holocaust in the Jewish Hospital of Vienna: The Story of Mignon Langnas
Astrid Ley
Eugenic sterilization and the concentration camp system. The rivalry between normative state and prerogative state in Nazi Germany
Agnieszka Witkowska-Krych
Nurses in the Warsaw ghetto
Teresa Wontor
Medical Help for Liberated Auschwitz Prisoners in Documents of the Soviet Medical Commission
12:30–13:30
Lunch break
13:30–14:30
Discussion: COVID, antisemitic movements and Holocaust comparisons
(Participants TBA)
End of Dialogforum ca. 14:30