An Interview with the Mauthausen Survivor Sara Rus
13.07.2017
Our colleague Christian Dürr met with Sara Rus, a Mauthausen survivor, in Buenos Aires and spoke with her about her time in the concentration camp and her eventful life afterwards.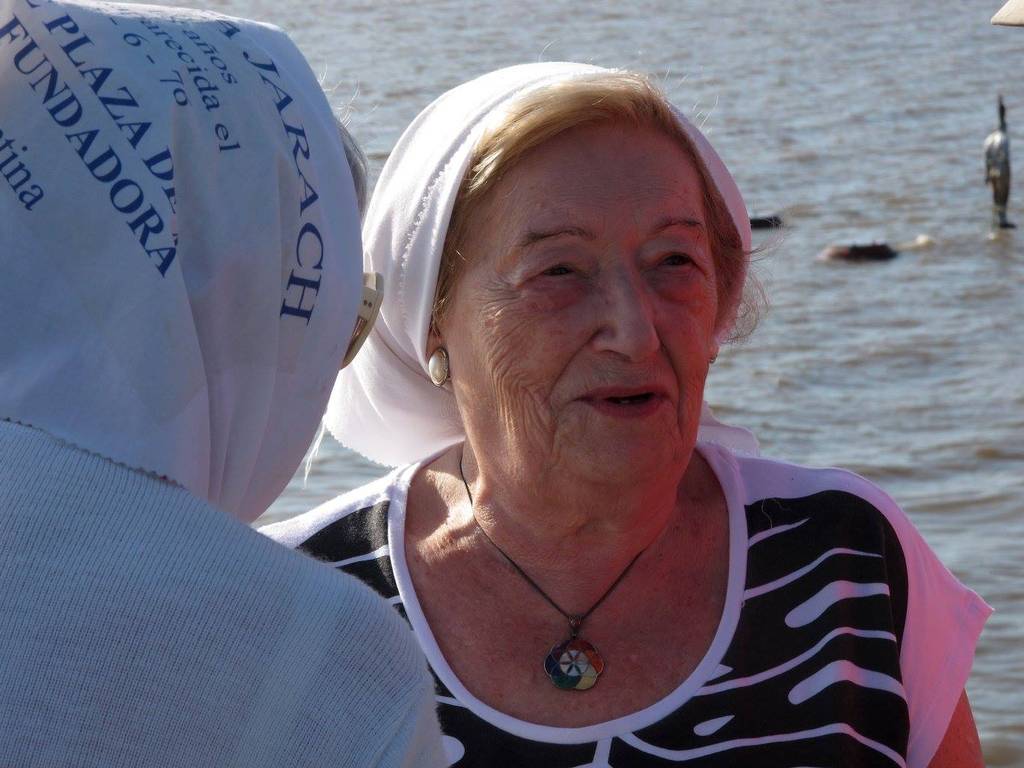 Sara Rus was born in 1927 in Lodz, Poland. After the German Wehrmacht attacked Poland, she and her parents were interned in the Jewish ghetto in 1940. Her mother gave birth to a child there, who died shortly after birth from malnutrition. In summer 1944 the German occupiers cleared the ghetto. Sara and her parents were deported to Auschwitz, where her father was sent to the gas chamber straight from selection on the unloading ramp. Sara and her mother were transferred to the aircraft factory at the Freiberg subcamp of the Flossenbürg concentration camp to work as forced labourers. When the SS disbanded this camp shortly before the end of the war, they were transported to the Mauthausen concentration camp. Sara's mother was very sick at the time and when they were liberated on 5 May 1945, Sara weighed just 26 kilos. Both women survived.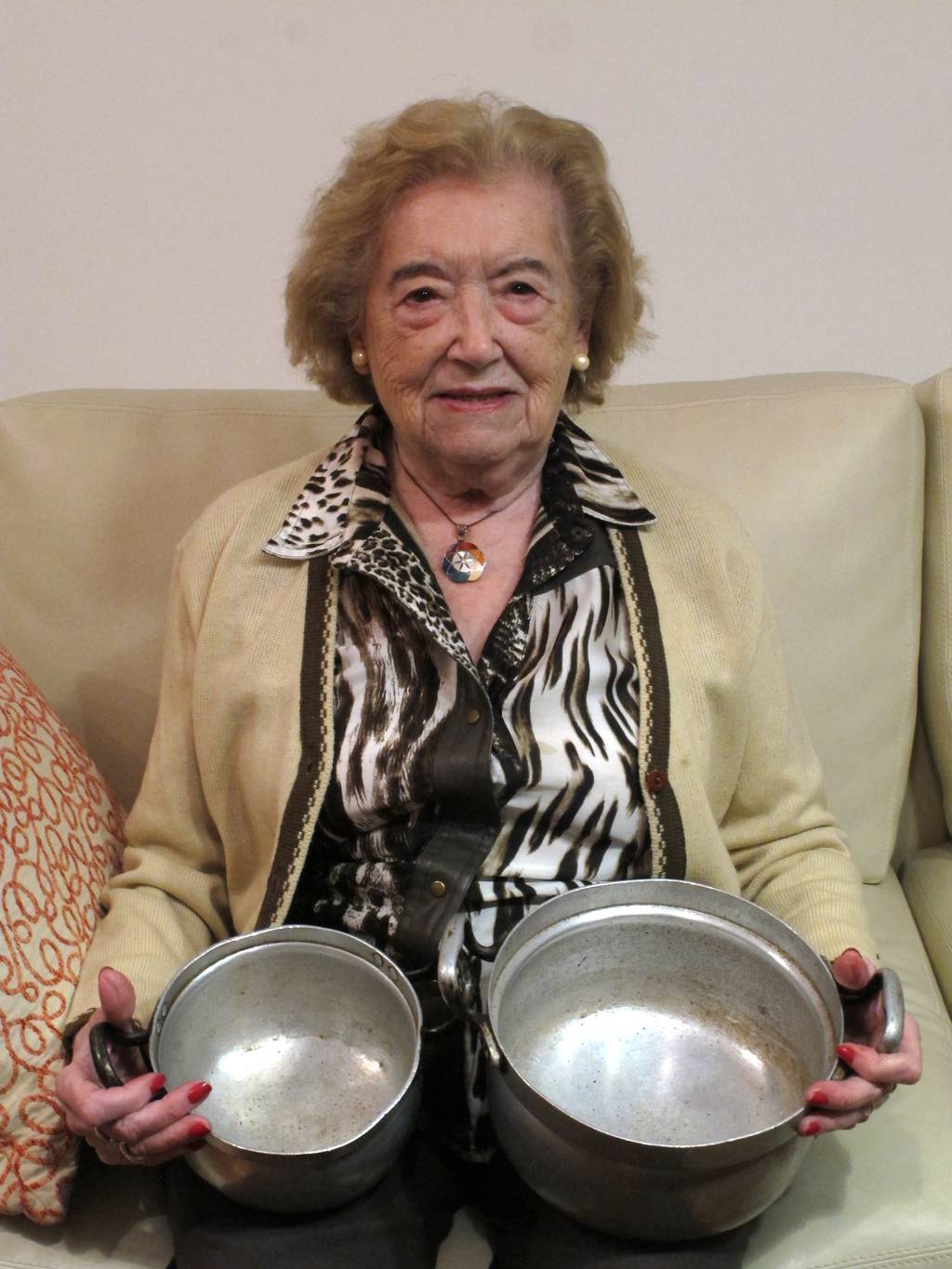 Sara Rus with two cooking pots, which she took from the Mauthausen concentration camp after liberation. (Foto: KZ-Gedenkstätte Mauthausen)While still in Mauthausen, Sara received news of her fiancé, Bernado, who had survived the Shoah in Poland. The two met up again in Poland but the anti-Semitic atmosphere compelled them to move to Berlin, and, in 1948, they finally emigrated via Paraguay to Argentina, together with Sara's mother. In 1950 Sara gave birth to her son, Daniel, in Buenos Aires and, five years later, her daughter Natalia was born.
On 24 March 1976 a military putsch overthrew the ruling Argentinian government. During nearly 8 years of military dictatorship, around 30,000 people were carried off, tortured and 'disappeared', including Sara's son, Daniel. In July 1977 he was abducted from his workplace at the National Atomic Commission by a military unit. Sara began to file missing persons reports for her son with various government authorities but met only with rejection. Together with dozens of other mothers, who, like her, were looking for their children, she founded the organisation 'Mothers of the Plaza de Mayo'. This group became the spearhead of resistance to the military.
To this day, Sara Rus has not been able to find out where her son Daniel was held, how he died and where his mortal remains are now. In the interview she said, 'I only started to speak and think about my own history in more detail when my own son "disappeared". Then we tried to bring these two histories together.'
The interview with Sara Rus is available in the Oral History Collection of the Mauthausen Memorial.
Further reading:
Eva Eisenstaedt, Zweimal Überleben. Von Auschwitz zu den Müttern der Plaza de Mayo. Die Geschichte der Sara Rus, Vienna (Mandelbaum Verlag) 2010.