Book tip: "Death March Escape"
15.10.2018
"Death March Escape" tells the story of the Mauthausen survivor David Hersch and is written by his son Jack. Published in English by Frontline Books, the book goes on sale on 30 October 2018.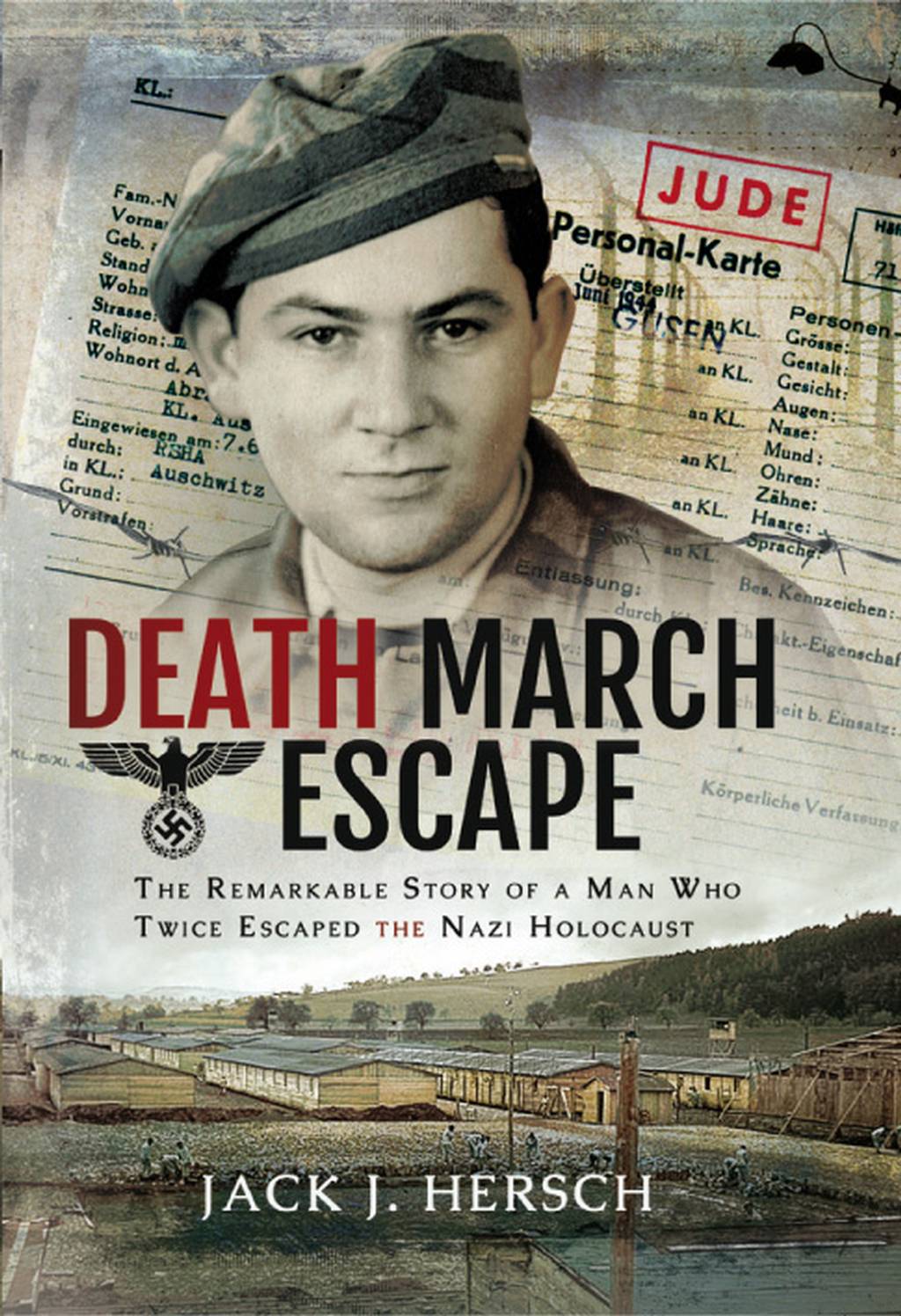 More than ten years ago, Jack Hersch made a surprising discovery on the website of the Mauthausen Memorial. He stumbled across a photograph from his father's youth that he had not previously known existed. This unsettling moment is the starting point for the narrative of the book.
David Hersch, Jack's father, escaped from a death march from KZ Mauthausen as it passed the town of Enns, Upper Austria. A local family took him into their house and hid him from the SS until the liberation and the fall of Nazism. After the war David gave this exact photograph as a momento to the Upper Austrian family who had rescued him. The photograph eventually found its way into the archives of the Mauthausen Memorial. It was ultimately published on the Memorial's website to represent the tens of thousands of Hungarian Jewish deportees who were forced to take part in the 'Death Marches' through Austria towards the end of the war.
Jack Hersch took the rediscovery of this photo as an occasion to investigate the story of his father's deportation. The resulting book is also a sensitive reflection on what it means to be the son of a concentration-camp survivor who managed to escape two Death Marches.
Jack J. Hersch: Death March Escape. The Remarkable Story of a Man who Twice Escaped the Nazi Holocaust. Barnsley: Frontline, 2018