Discussion Forum 'Education at Memorial Sites'
12.10.2017
On 11 October 2017, the Mauthausen Memorial hosted a forum for exchange and discussion between educators working at Polish and Austrian memorial museums and Austrian schoolteachers. The theme of the conference was educational work with schools at memorial sites.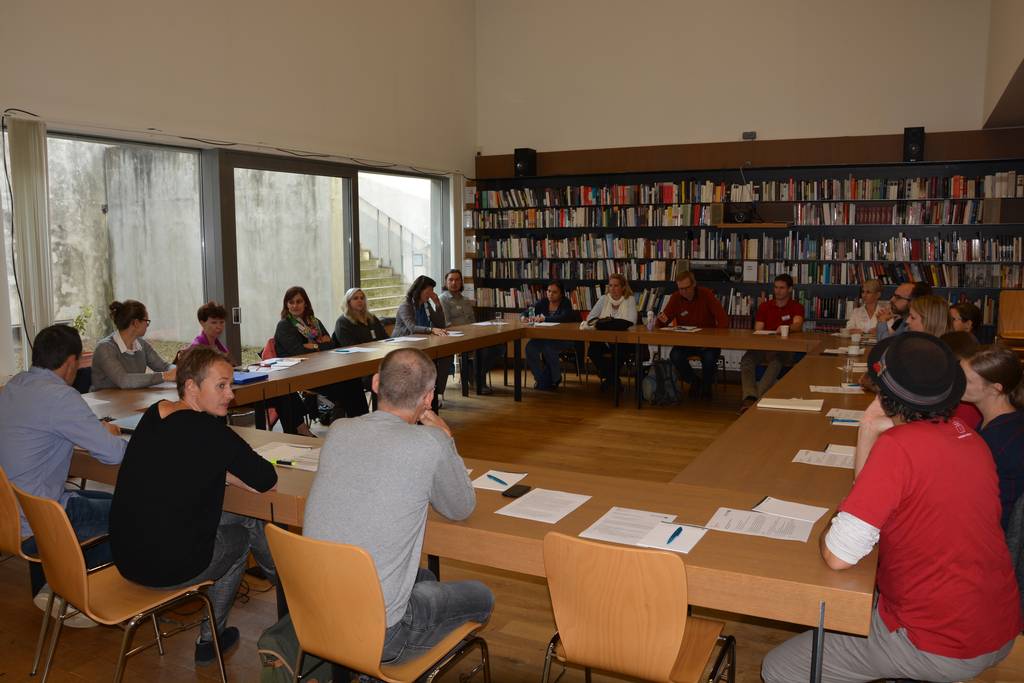 From the Polish side, the forum was attended by representatives from the Auschwitz, Majdanek and Stutthof memorial museums and an envoy from the Polish embassy in Vienna. From Austria, staff from the Hartheim Castle Memorial Site and the Mauthausen Memorial participated in the event. The schoolteachers attending brought their experiences of practical work in schools to the conference proceedings.
One important finding of the conference was that a visit to a site of former National Socialist crimes is an important experience for pupils and one that must be allowed plenty of time and space. All the participants were in agreement that pupils should take an active role in dealing critically with the past.