First IWalk in Austria! "Mauthausen Memorial: Vestiges of the Past"
02.02.2022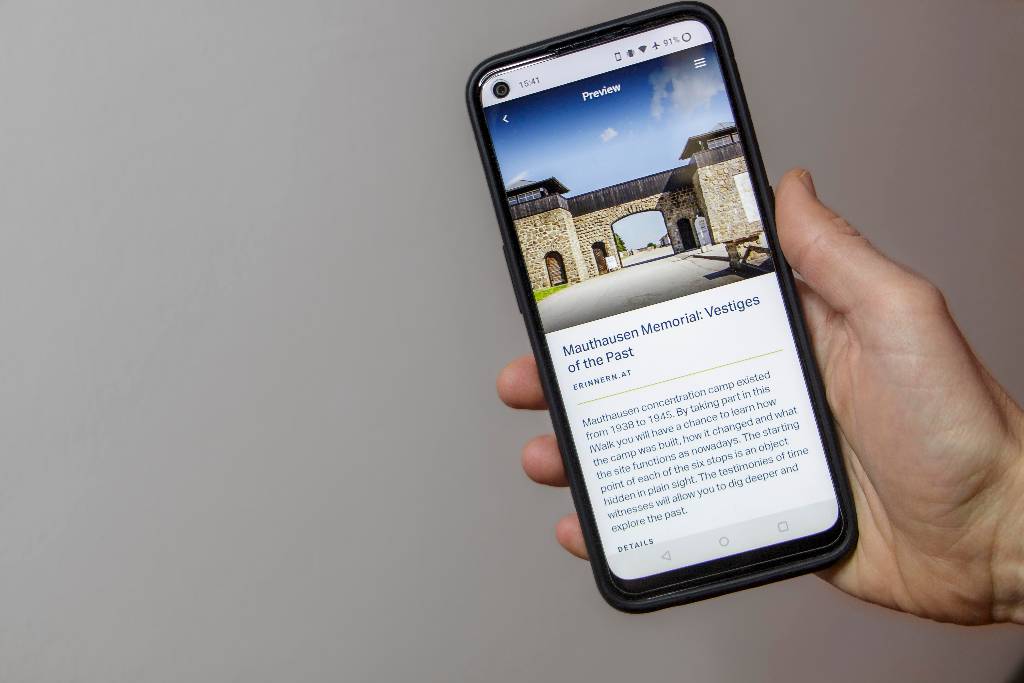 New digital educational material "Mauthausen Memorial: Vestiges of the Past" can be accessed for free in the IWalk App (IWalk - USC Shoah Foundation).
The IWalk leads across the grounds of the Mauthausen Memorial and can be used on site as well as from home, or the classroom.Each of the six stops uses an easily overlooked object to tell a larger story. Video-Interviews (USC-Visual History Archives and Mauthausen Archive) as well as photos allow the users to cast a glance into the past. By bringing together places, objects, time-witness-testimonies and questions user are invited to explore the site on their own and are encourage to reflect on history, current forms of commemoration and the future.
The source materials and reflective questions make the IWalk ideal for pupils (age 14 and over). The IWalk is best used in combination with other existing educational formats the memorial offers, e.g. downloading the IWalk after a guided tour. Using the platform IWitness teachers can see their students progress in the app.
Completing the IWalk takes about one hour. No prior knowledge is needed.
This IWalk is a project by _erinnern.at_ and the USC Shoah Foundation in cooperation with Mauthausen Memorial and was curated by Marlene Wöckinger.
The educational offer can be used free of charge and downloaded from the Google Play Store and the Apple Store.