Obituary for Mirjam Ohringer
02.06.2016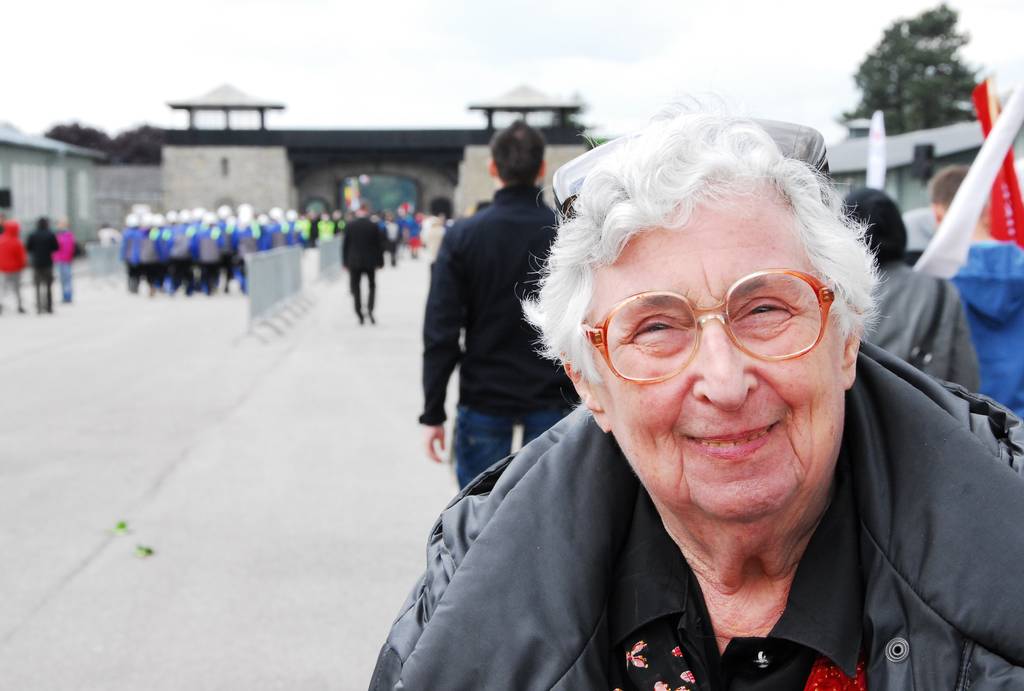 We have just learned that Mirjam Ohringer passed away on 29 May 2016 at the age of 91.
Mirjam Ohringer was born on 26 October 1924 in Amsterdam. Her parents were Jewish emigrants from Eastern Europe. Until the summer break of 1941 she visited a secondary school, thereafter she had to leave public school like all Jewish children. She attended the "Amsterdam Lyceum for Jewish Pupils", which was also attended by Anne Frank.
During German occupation, she was active in the underground and helped distributing the Communist Party's newspaper "Wahrheit". In 1942, she had to go into hiding and therefore could survive the war.
After the war, Mirjam Ohringer became active in the peace movement. In 1982, she visited for the first time Mauthausen, where her fiancé Ernst Josef Prager had been murdered. She was a founding member of the Dutch Mauthausen Committee, which she has chaired until her death.
All her life, Mirjam Ohringer has fought against National Socialism and fascism, for human rights and freedom. Throughout her life she was committed to convey her experiences to future generations. In April 2009, she was awarded the Dachau Prize for Civil Courage by the Municipality of Dachau.
We mourn Mirjam Ohringer.