The app of the Mauthausen Memorial – the audio guide in the smartphone
07.07.2016
The Mauthausen Memorial's app for Android and iOS is available free of charge from iTunes and Google Play Stores!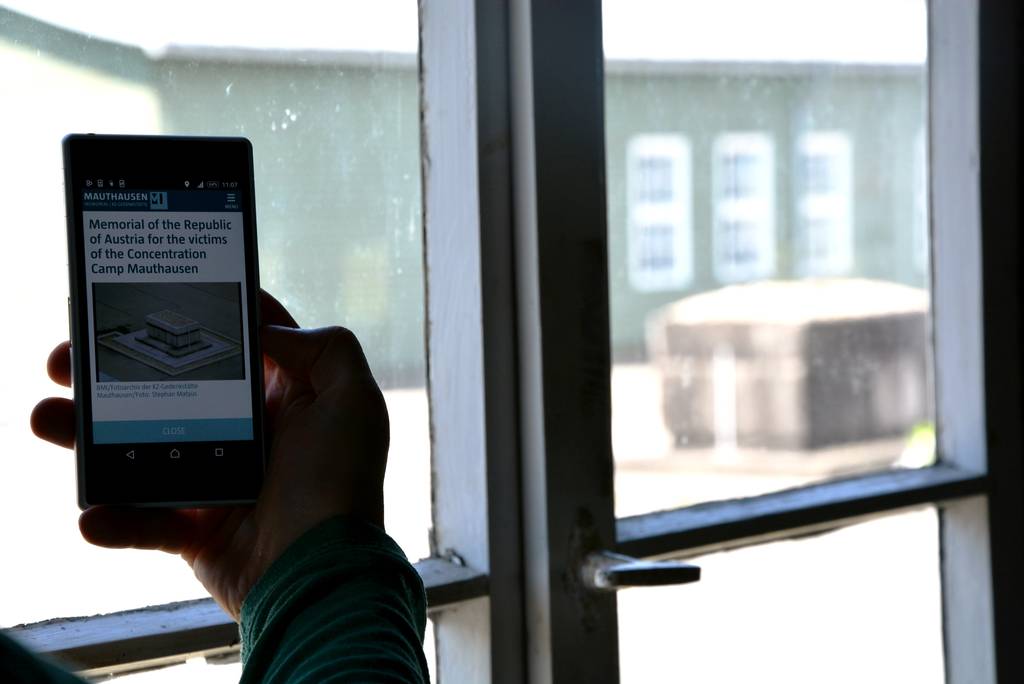 The app is available in Czech, Dutch, English, French, German, Hebrew, Turkish, Hungarian, Italian, Polish Russian and Spanish languages and does not only enable visitors to listen to the audio guide of the Mauthausen Memorial with its 24 stages on the mobile phone, but also offers integrated virtual maps for orientation on the area of the Mauthausen Memorial.
With the help of this app visitors are provided with an overview of the former concentration camp's history, and with information on the most important historical sites and the monuments and places of remembrance on the area, the app thus providing them with an ideal means of departure for visiting the Mauthausen Memorial. Moreover, the app shows virtual maps and thus enables good on-site orientation. It has an appealing design, is easy to navigate and promises abundant on-site experience.
"The app constitutes a further building block in upgrading our multimedia approach and the interactive information available", explained the Head of the Mauthausen Memorial, DDr. Barbara Glück.
With its multimedia offerings, the Mauthausen Memorial as the central place of remembrance of the crimes of Nazism and victims of the Holocaust in Austria conveys history in a contemporary way and invites its international visitors to an interactive debate with the question: "What does that have to do with me".