Visits to the "Bergkristall" tunnel system
14.05.2016
For the third time, tours of the tunnel system "Bergkristall – Concentration Camp Gusen II" were held at St. Georgen/Gusen.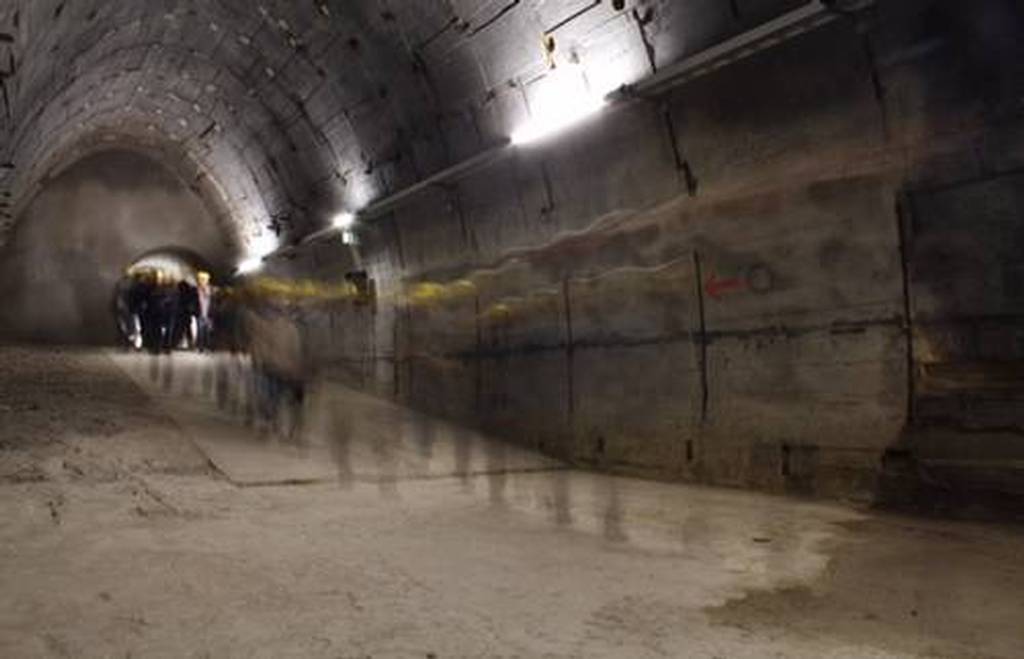 From Thursday 12 May 2016 - Saturday 14 May 2016 about 700 visitors were offered an opportunity to visit the underground tunnel system "Bergkristall – Concentration Camp Gusen II". In the run-up to the liberation ceremonies at Gusen and Mauthausen, we could welcome numerous delegations from all over the world, among them survivors and relatives of victims of the concentration camp system Mauthausen-Gusen. Also many of the local population made use of the opportunity to deal with the history of their town.
Thematic Introductions and Tours
Prior to each visit of the tunnel system, a one-hour thematic introduction about the history of the Mauthausen and Gusen Concentration Camps was presented at the Museum of Local History St. Georgen by staff members of the Mauthausen Memorial's archive. These introductions offered a topographical overview and information about forced labour and relocation of armament production facilities underground. On-site visits of the Bergkristall tunnels were escorted exclusively by facilitators of the Mauthausen Memorial and by Rudolf Haunschmied, Memorial Service Committee Gusen. By citing reports from contemporary witnesses, the facilitators described work and life conditions of the prisoners.
The tours were organised and implemented by the Memorial Service Committee Gusen, by the municipality of St. Georgen/Gusen, by staff members of the Federal Real Estate Company (BIG) and of the company S-Consult, as well as by staff members of the archive and the educational department of the Mauthausen Memorial.
On 26 October 2016, there will be another opportunity to visit "Bergkristall" the tunnel system. For security reasons, advance registration is mandatory. Please send such registration to rupert.pilsl@bmi.gv.at.
Historical Background
Construction of the underground facility which belonged to the concentration camp complex Mauthausen/Gusen started in 1944 in St. Georgen under the code word B 8 / "Bergkristall" and was one among several large tunnel system constructions of the German armaments industry. The tunnel system was originally to provide space for the armaments production of Steyr-Daimler-Puch AG, subsequently for the production of Messerschmitt fighter planes, protecting such production from Allied air raids. The underground tunnels were built by thousands of prisoners under appalling working conditions, with about 10,000 of these prisoners losing their lives.
In March 1944, the Camp Gusen II was opened to accommodate the prisoners building the tunnels in St. Georgen – who were mainly Jews deported from Poland and Hungary.