International Advisory Board Established
17.01.2017
The Mauthausen Memorial Federal Institution came into operation on 1 January 2017. The Board of Trustees has been active since November 2016 and the International Advisory Board met for the first time at the Interior Ministry on 17 January 2017.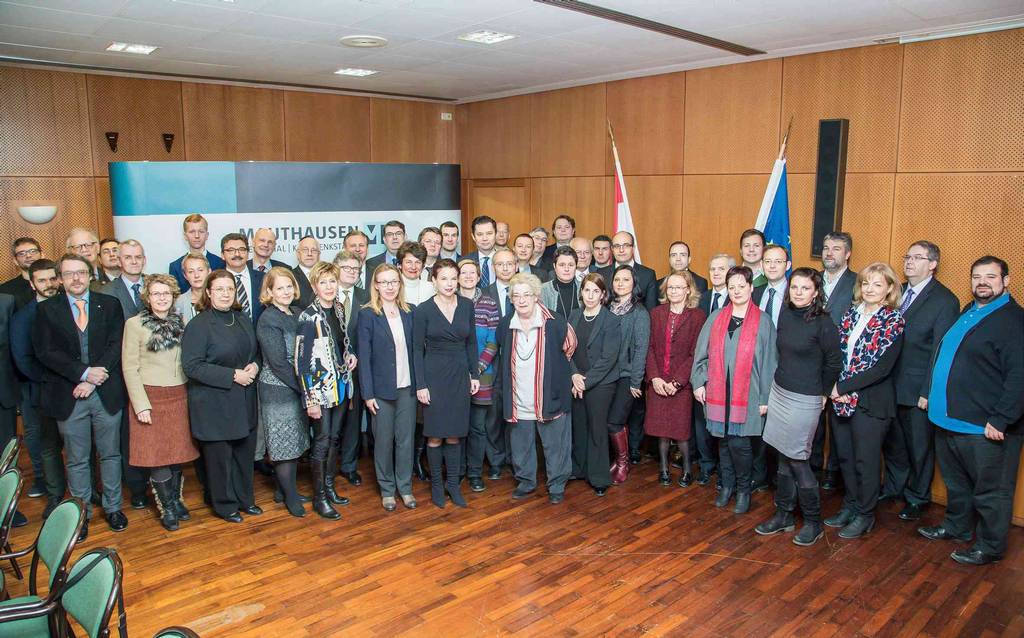 Hermann Feiner, divisional head of Section IV, spoke of a 'new era that began for the Mauthausen Memorial on 1 January 2017' at the inaugural meeting of the International Advisory Board of the Mauthausen Memorial Federal Institution on 17 January 2017 at the Interior Ministry. Discussions, he continued, had been on-going for 30 years as to how Austria should address its history at the concentration camp memorial sites and whether a public body should be established. 'Now this is the case, memory work has been enshrined in law for the first time', emphasised DDr Barbara Glück. On 1 January 2017 she was appointed managing director of the federal institution. Her deputies are Mag Jochen Wollner (commercial manager) and Mag Gudrun Blohberger (educational manager).
The International Advisory Board includes representatives from all 20 states whose citizens were victims of the Holocaust. They are joined by representatives of religious communities officially recognised in Austria and representatives of other organisations such as the Austrian Camp Community Mauthausen (Österreichische Lagergemeinschaft Mauthausen). At the first meeting of the International Advisory Board on 17 January 2017, Dr Kurt Scholz was elected chairperson. He served as executive president of the Viennese Education Authority and is the head of the Future Fund of the Republic of Austria. The role of the Mauthausen International Advisory Board is to advise the federal institution on core matters and provide recommendations.