Mauthausen Memorial and Diakoniewerk put an inclusive new catering concept into action
01.03.2016
The charity Diakoniewerk has put into action an inclusive catering concept at the Mauthausen Memorial: the 'Bistro Mauthausen Memorial' is now staffed by people with disabilities working together with catering professionals. This gives the Mauthausen Memorial, an important space of commemoration and learning, added significance as a space of social encounter.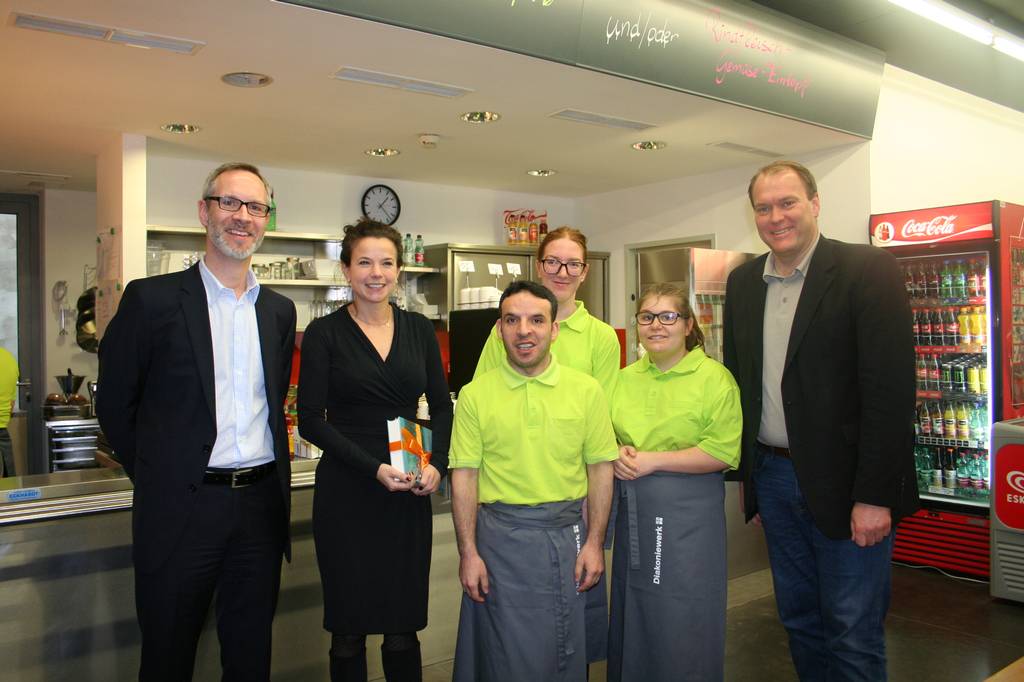 Every year, the Mauthausen Memorial welcomes around 200,000 visitors. Many participate in the educational programmes which, taking the history of the site as their starting point, also include discussions on current social questions. This needs time and space – and a space of social encounter, now provided with the help of the Diakoniewerk and a concept of 'mindful hospitality'. At the same time, it is hoped that the project will help to break down persistent prejudices and barriers and enable people with and without disabilities to work together on a partnership basis.
For the first time from March, it will be possible to pre-order a range of individual meals from the Mauthausen Memorial, for example cold packed lunches or warm dishes, for collection from the Bistro or dining in-house. Great importance is placed on the use of regional ingredients. Alongside drinks, snacks, soups and sandwiches, as well as tea, coffee and cakes, the 'Bistro Mauthausen Memorial' can also offer special menus for school groups and parties of adults.