"I am Yehuda Bacon. I never wanted to become a 'concentration-camp-professional'."
Special exhibition, 19.05.2016 - 31.07.2016
Former Infirmary Building of the Mauthausen Memorial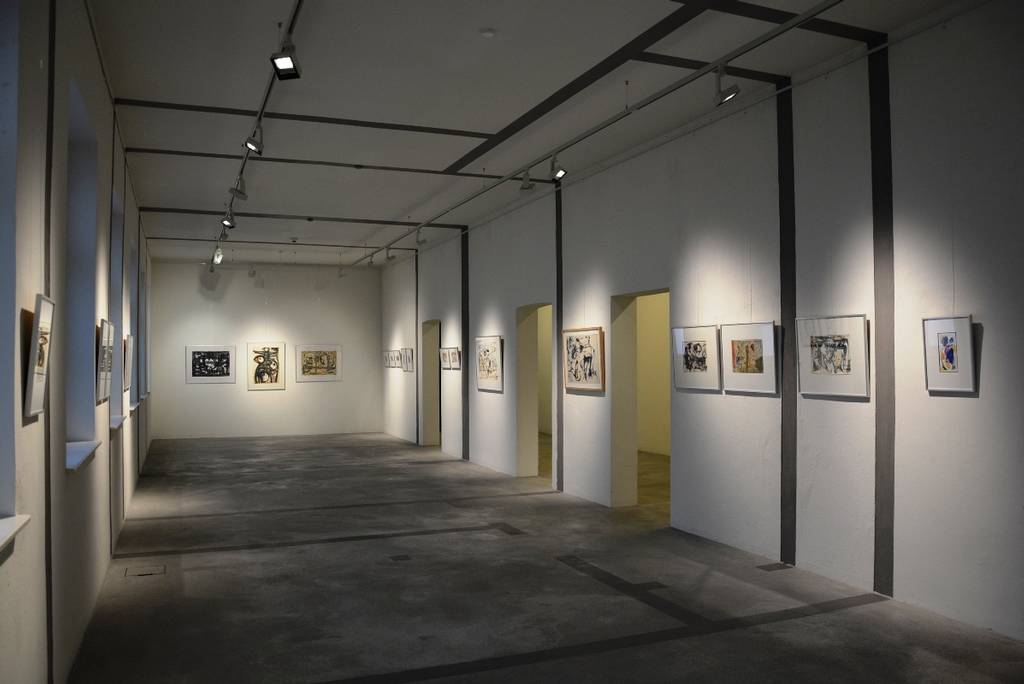 Yehuda Bacon's oeuvre gives rise to a multifaceted complete work of art, which operates within an idiosyncratic network of tensions. On the one hand, his works are permeated by the traumatic experiences of a young man in the concentration camps of Theresienstadt, Auschwitz, Mauthausen and Gunskirchen. On the other, the artist continues to follow a path on which, since early on, he has faced up to conflict and encounter, consistently seeking reconciliation with his own history.
The biographical references in Yehuda Bacon's works do not present him as a 'concentration camp artist'. In sketching, drawing and painting, in illuminating and distorting the faces of living figures, he uses ink as a medium, brush and quill as a tool. With the rediscovery of colour in playing with form and the dance-like movements of the figures, he opens up a broad horizon within contemporary art.
The art exhibition was created by the Mauthausen Memorial and supported and financed by the Federal Ministry of the Interior, the Future Fund of the Republic of Austria, the Mauthausen Komitee Österreich, the Anti-Fascist Network (Antifa), Christians for Israel and the Rhema Ministry of Linz.