Permanent exhibition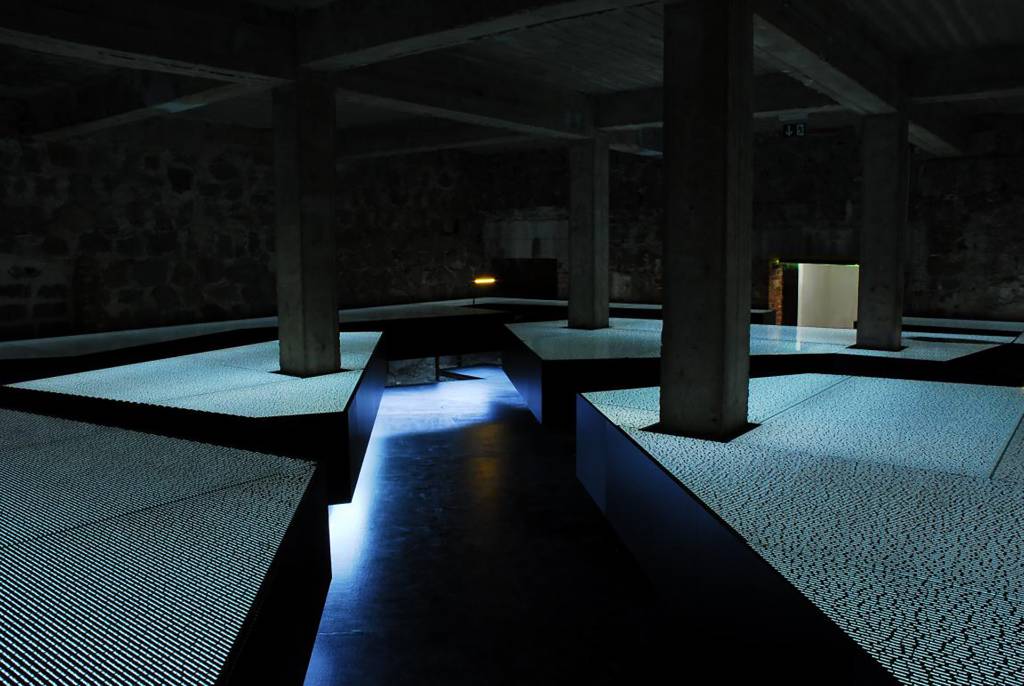 For the first time, this room displays the names of all those known by name who died in the Mauthausen and Gusen concentration camp complex and in the subcamps. In total, the names of over 84,000 people who died between 8 August 1938 and 30 June 1945 are to be found here. The room is understood as an addition to existing memorials, which commonly place remembrance in a national or group-specific context. For many of the dead, there was nothing to commemorate them to date.
The Room of Names is the result of a research project carried out by the Archive of the Mauthausen Memorial over more than ten years, in which the names of those deported to the concentration camp were collected in databases. In addition, the original spellings of the names in accordance with the prisoners' home countries were reconstructed for the display. The names were no longer to appear in the often Germanised spelling of the SS camp administration. For the reconstruction of these original spellings, the Mauthausen Memorial was assisted by over 40 embassies, institutions and memorial museums.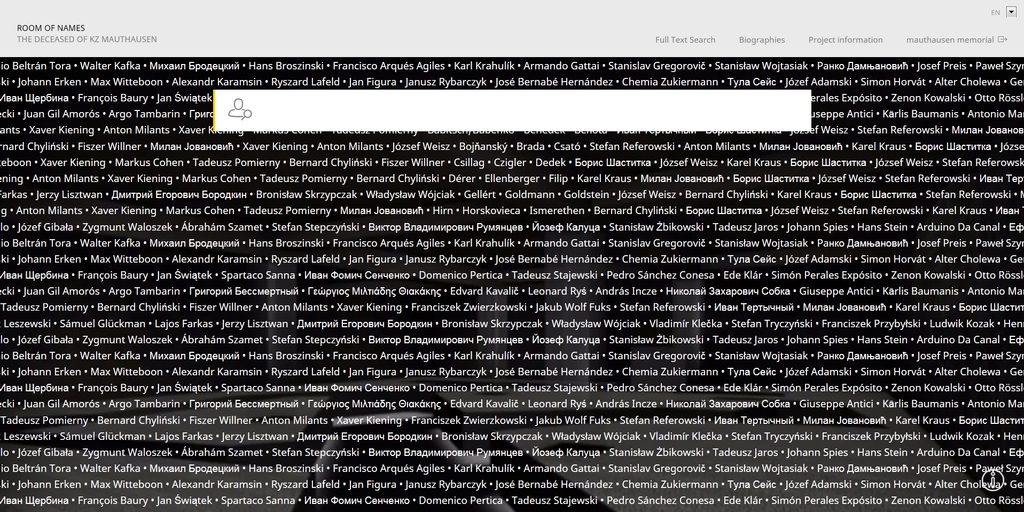 The Virtual Room of Names (photo credits: Mauthausen Memorial)Since May 2016 it is additionally possible to visit the "Virtual Room of Names" (also called the "Digital Memorial Book for the Dead of the Mauthausen Concentration Camp and its Subcamps") at raumdernamen.mauthausen-memorial.org, where you can search for names and find the location of a name in the real "Room of Names". Moreover personal biographical details are subsequently provided, where available.