3,000 books for the specialist library of the Mauthausen Memorial in Vienna
27.02.2018
Our very special thanks go to Kaspar Nürnberg from the 'Aktives Museum, Fascism and Resistance in Berlin'. Working with the German Association of Memorial Libraries (AGGB), he has been able to secure 3,000 books for the Mauthausen Memorial.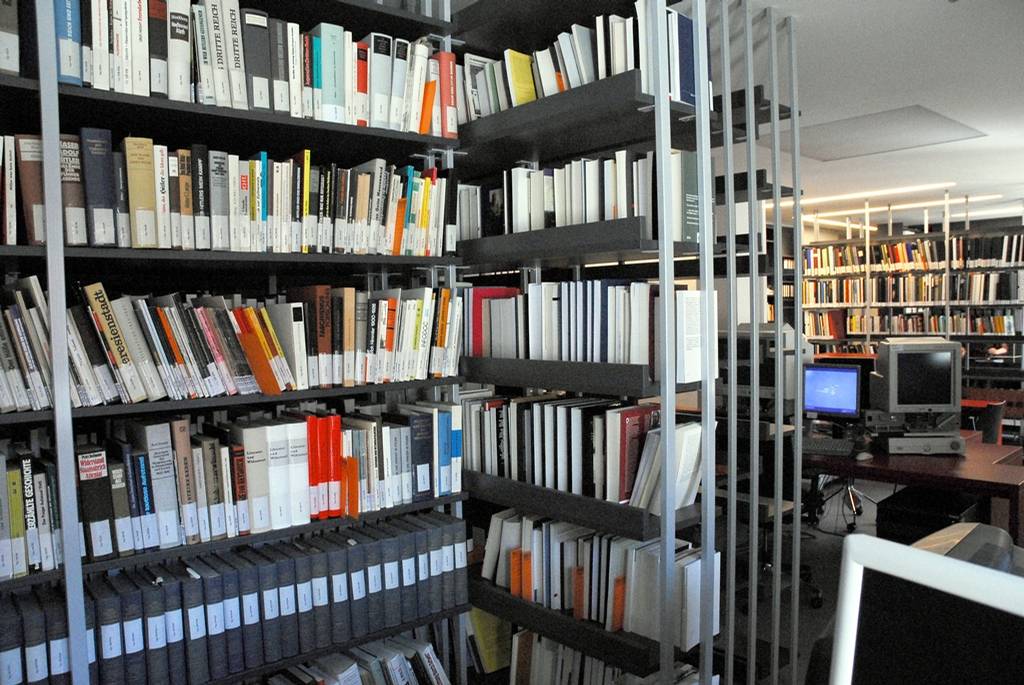 These books contain important and early research and studies relating to National Socialism, antisemitism, exile and emigration, persecution and resistance in the Nazi era.
The 'Aktives Museum, Fascism and Resistance in Berlin' emerged in 1983 from a citizens' action group. At that time, there was nothing to mark the existence of the Gestapo, SS or Reich Security Main Office in Berlin. Throughout the 1980s, the 'Aktives Museum' society sought to bring this fact to the attention of the public and the authorities and took part in several actions and demonstrations together with other initiatives and groups calling for memorial sites. The organisation has done a huge amount to provide information and education on the history of Germany, and especially Berlin, during the Nazi era.
For the public specialist library of the Mauthausen Memorial in Vienna, this donation of 3,000 books represents a fascinating addition to a range of subject areas. It will be an exceptional and very special collection in Vienna, which is expected to be available to all researchers, students and interested parties from autumn 2018.