Commemorating 75 years since the 'Mühlviertler Hare Hunt'
04.02.2020
Representatives from the Russian Embassy, the Russian Cultural Institute, the Alexander Perchersky Foundation, the State of Israel and the Mauthausen Memorial gathered to remember the 'Mühlviertel Hare Hunt' at the site of 'Block 20'.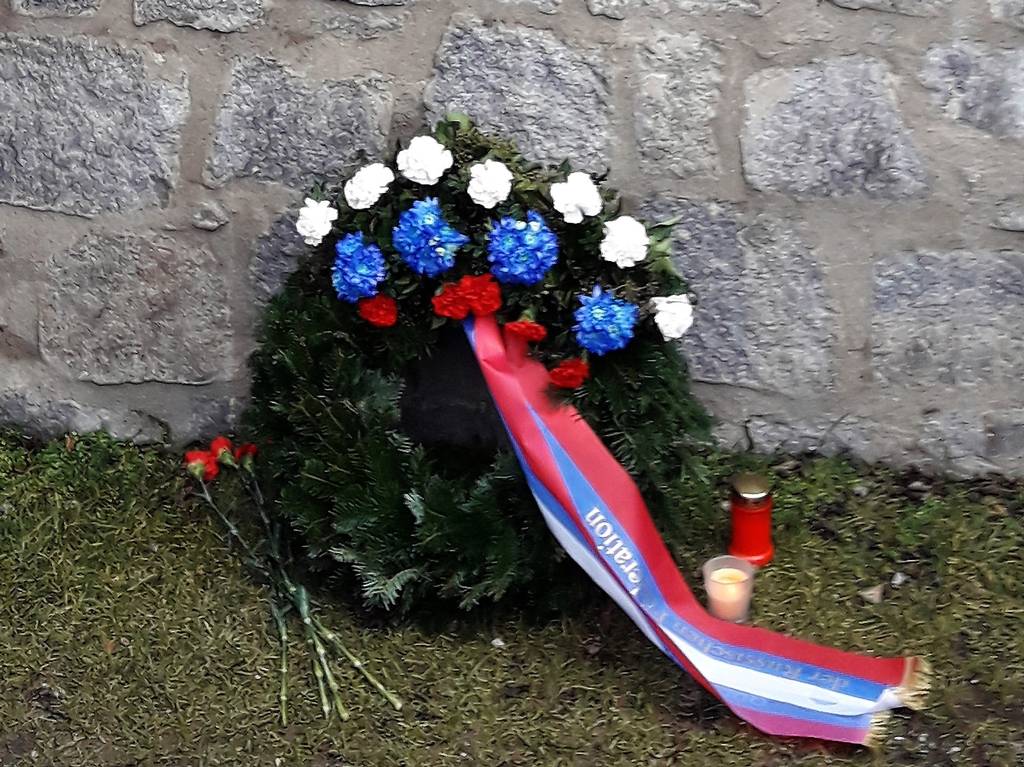 For those who spoke at the memorial event, the escape of around 500 Red Army officers represented an act of courage and resistance against a murderous regime. A very few local residents also demonstrated courage, including the Langthaler family, who took in two escaped prisoners and hid them until the end of war in May 1945.
'The example of this family shows us that even in dark times and under threat of death, we cannot allow our humanity to be lost', said Gudrun Blohberger, head of the education department at the Mauthausen Memorial.
'It was help at first sight. The eye contact between the farmer Maria Langthaler and the escaped officer Michail Rybcinskii was a decisive moment. For Mrs Langthaler there was only one thing to do: help in this time of greatest need', reported the filmmaker Andreas Gruber. 25 years ago to the day, his film 'The Quality of Mercy' ('Mühlvierteler Hasenjagd – vor lauter Feigheit gab es kein Erbarmen') was shown for the first time. In meticulous detail, the film portrays how the local population participated in the manhunt, as well as the humane actions of the Langthaler family. You can find Andreas Gruber's film hier.