Commemorative event 'Parcours mémoriel des jeunes et des scolaires' in Nancy, 5 March 2019
14.03.2019
On 5 March 2019, around 600 people took part in an event to commemorate the round-ups that took place in March 1943 in Nancy, France. It was organised by the Amicale de Mauthausen and the Amis de la Fondation pour la Mémoire de la Déportation and involved 500 secondary school pupils from the Nancy region with their teachers and the Gusen survivor Stéphane Lewandowski.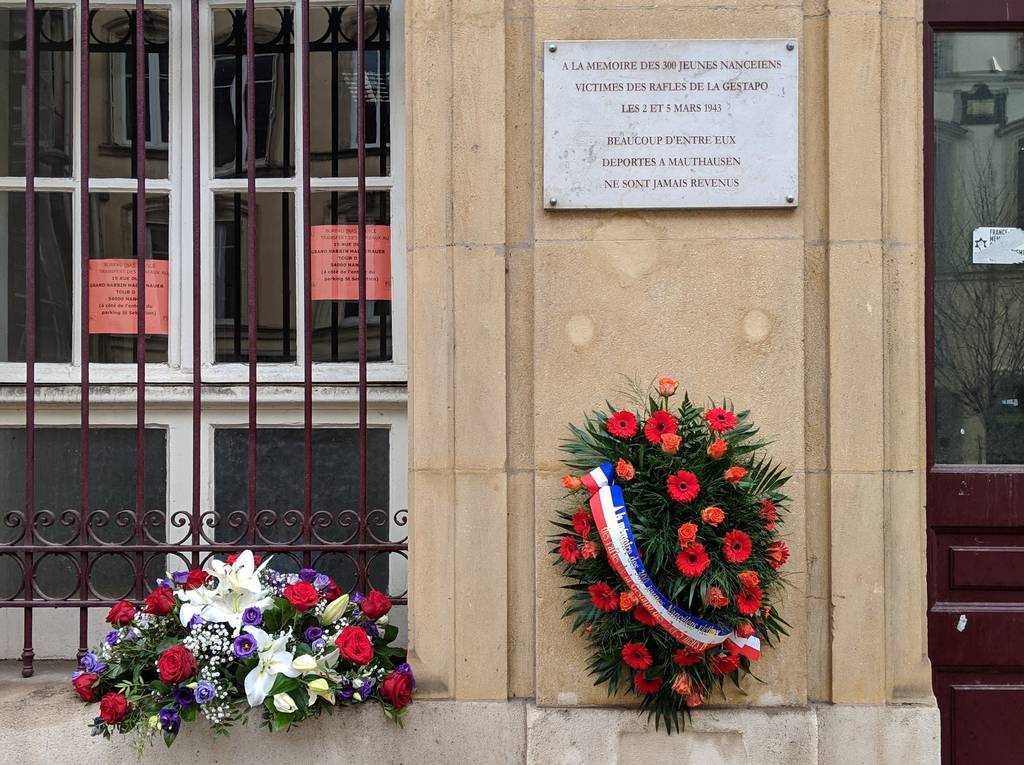 The town hall, into which Mayor Laurent Hénart invited participants, formed the starting point for a walk of remembrance. With the pupils taking on an active role, the walk took in the locations and sites of memory connected to the round-ups of 3 and 5 March 1943 in the centre of Nancy, during which 300 young people were arrested in an act of arbitrary violence by the Gestapo and the Wehrmacht. Around half of these young people were deported to the Mauthausen concentration camp; only 88 returned home.

Wreaths were laid at the Memorial to the Round-ups of 3 and 5 March 1943 in rue Raugraff and the Marseillaise rang out. The event concluded with speeches by the mayor, by the organiser Lamaï Becher, by pupils, and by representatives of the Mauthausen Memorial.
This was the first time that the Mauthausen Memorial had taken part in this commemorative event and sympathies were expressed for the families whose wounds caused by this inhuman and arbitrary act have never healed.