In Memoriam: Stella Esformes
20.09.2017
On 19 September 2017 the sad news reached us of the death of Stella Esformes, a survivor of the Mauthausen concentration camp.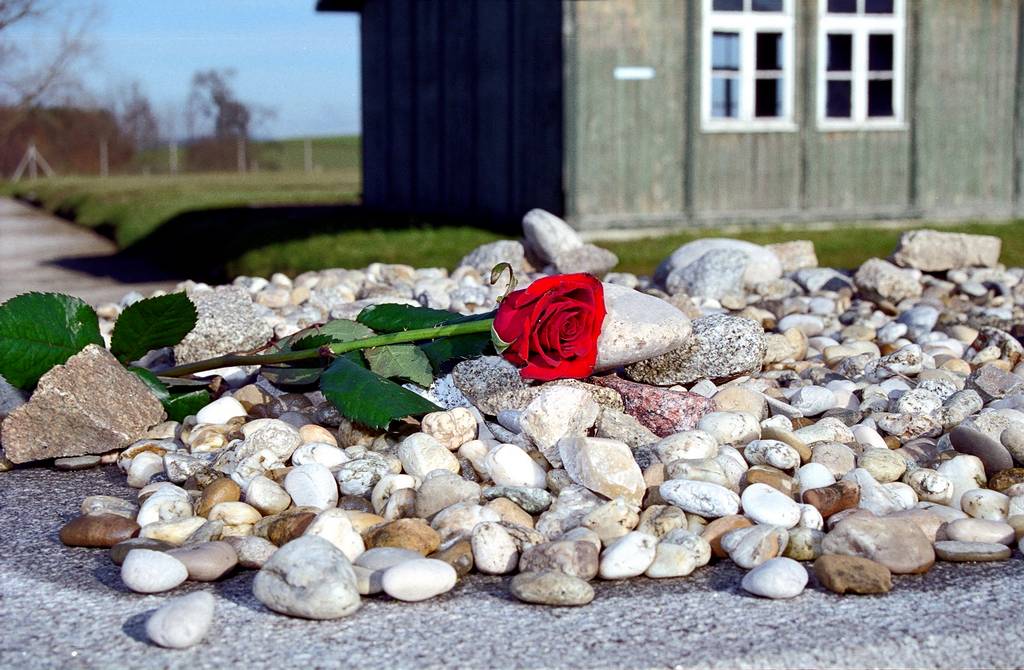 Stella Esformes was born on 15 April 1926 into a Jewish family in Salonika, Greece. On 24 March 1944 she was deported with her family to Auschwitz, where her parents were murdered. Stella Esformes herself was assigned to carry out forced labour and, in January 1945, she was deported to the Bergen-Belsen concentration camp. From there she was sent to the Venusberg women's subcamp and finally to the Mauthausen concentration camp where, suffering from typhus, she was housed in one of the barracks in the infirmary camp. On 5 May 1945, at the age of 19, she was liberated from the concentration camp by American soldiers.
In July 2016 Stella Esformes visited the Mauthausen Memorial accompanied by her family. At the age of 90, it was her personal wish to revisit those places which, as the scenes of her persecution during the National Socialist era, were to shape her life into old age.
Stella Esformes died on Monday, 4 September 2017 at the age of 91 in California (USA). She will be sadly missed by the Mauthausen Memorial team.