In memoriam André Monchablon
03.03.2021
The sad news has reached us from France that André Monchablon, a survivor of the Mauthausen concentration camp, has died on 21 February 2021 at the age of 101.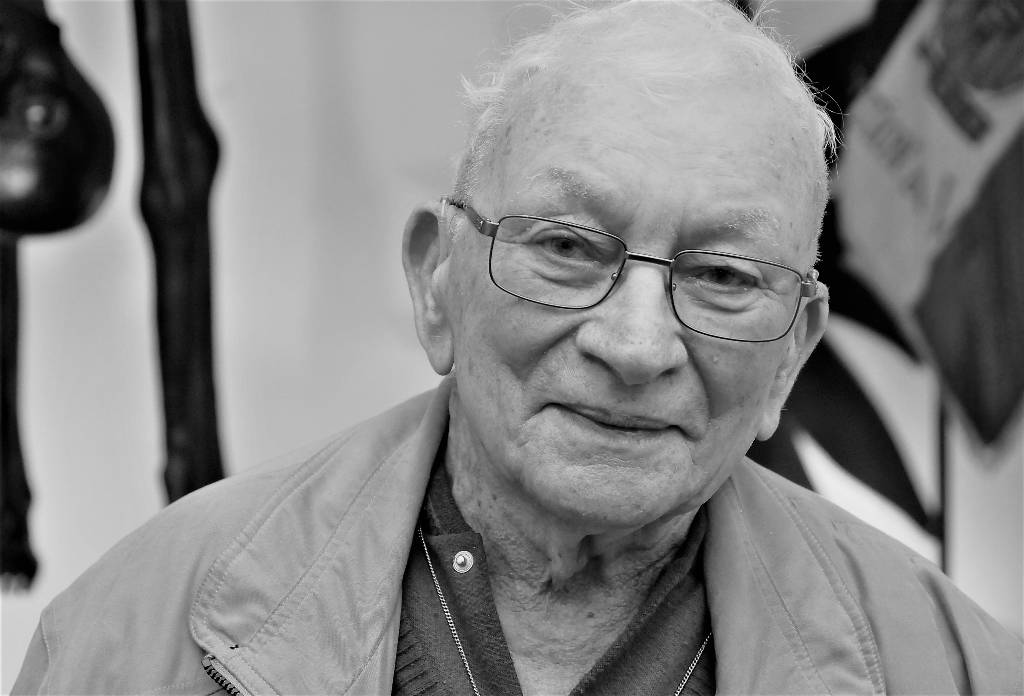 André Monchablon was born on 11 June 1920 in Nancy. He worked as a trader and showman before joining the French resistance in 1939. In late 1942, on the evening before his wedding, M. Monchablon was arrested for an unauthorised crossing of the French Demarcation line. He was taken to prison and then to the Compiègne camp, from where he was deported to Mauthausen in April 1943.
At the Wiener Neustadt subcamp of Mauthausen he was forced first to build the camp and the 'Serbenhalle' production hall, before experiencing the bombing raids on the missile production site first hand. At the end of October 1943 he was sent to the Redl-Zipf subcamp, where concentration camp prisoners were put to work converting the brewery cellars and other tunnels into a secure location for the continuation of missile production. At the start of May 1945, the SS cleared the camp as the US Army approached and M. Monchablon and the other concentration camp prisoners were taken to the Ebensee subcamp, where he was finally liberated on 6 May 1945.
The staff at the Memorial Office of the Mauthausen Memorial had the privilege of visiting André Monchablon in February 2015 in Six-Fours-les-Plages in southern France and interviewing him about his life history. We had the pleasure of getting to know M. Monchablon in person and were moved by his open nature, full of joie de vivre. He spoke about his imprisonment in the Mauthausen concentration camp, the subcamps at Wiener Neustadt and Redl-Zipf, his liberation in Ebensee and his return to France at the end of May 1945, and his job as a showman and magician.
André Monchablon was active in memorial work, he gave talks in schools and was president of the Memorial to the Deportation in Toulon. In 2015, we laid a wreath there to remember the dead of Mauthausen as part of a small commemoration ceremony initiated by M. Monchablon.
We will not forget André Monchablon.
We mourn the loss of André Monchablon and our thoughts are with his family.
Ute Bauer-Wassmann for the Mauthausen Memorial