LIVE STREAM - eachnamematters
02.05.2021
In cooperation with Ars Electronica Linz, from 4 to 6 May 2021, 8 pm to midnight each day, all the names of the dead of the Mauthausen concentration camp known to date will be projected onto the outer walls of the former Mauthausen concentration camp as part of a large-scale video projection with the title '#eachnamematters'. The aim of the installation is to give the thousands of victims a face and to contrast the stark figure of 90,000 with actual names and individual life stories. The project is accompanied by a social media campaign with the same hashtag 'eachnamematters'.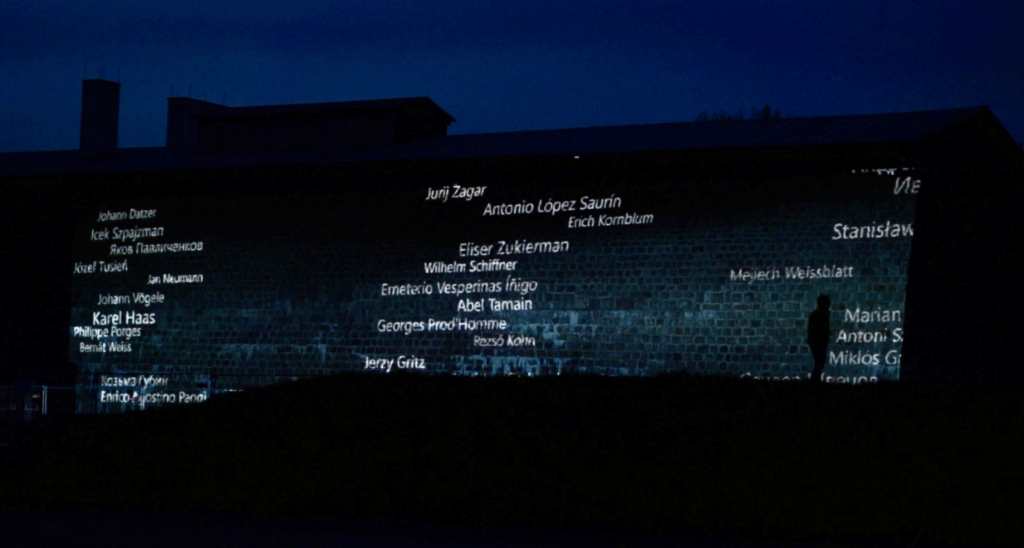 View the live stream here:
The starting point for the project is the 'Room of Names' at the Mauthausen Memorial. 16.6 million pixels cover the 120m long external wall and transform it into a digital screen. The names of the dead take shape out of a churning mass of letters and flow down the wall in groups, unceasing, like endless waves. It takes a whole 12 hours for all the names of the victims of the Mauthausen concentration camp commemorated in the 'Room of Names' to become visible.
The aim of the design was not only to make the names visible as static elements but to give each name an individuality, its own space to move, in order to remember the people behind each individual name and not simply the incomprehensible number of victims.
Over the course of 60-hour live stream, a digital 'Wall of Names' is also created on the Internet. Every day from 8 pm to midnight, live cameras will stream the large-scale projection via social media platforms.
Content design: Barbara Glück, Gregor Panis (Mauthausen Memorial)
Concept and artistic design: Ars Electronica Linz
Projection and sound technology: Ton & Bild Medientechnik GmbH
Visualisation and sound design: Cori O'Lan
Lighting engineering: Joshi Viteka
Live streaming: Ars Electronica Home Delivery
With the generous support of the company Ton & Bild Medientechnik GmbH.