New Training Course for Educators at the Mauthausen Memorial
19.02.2018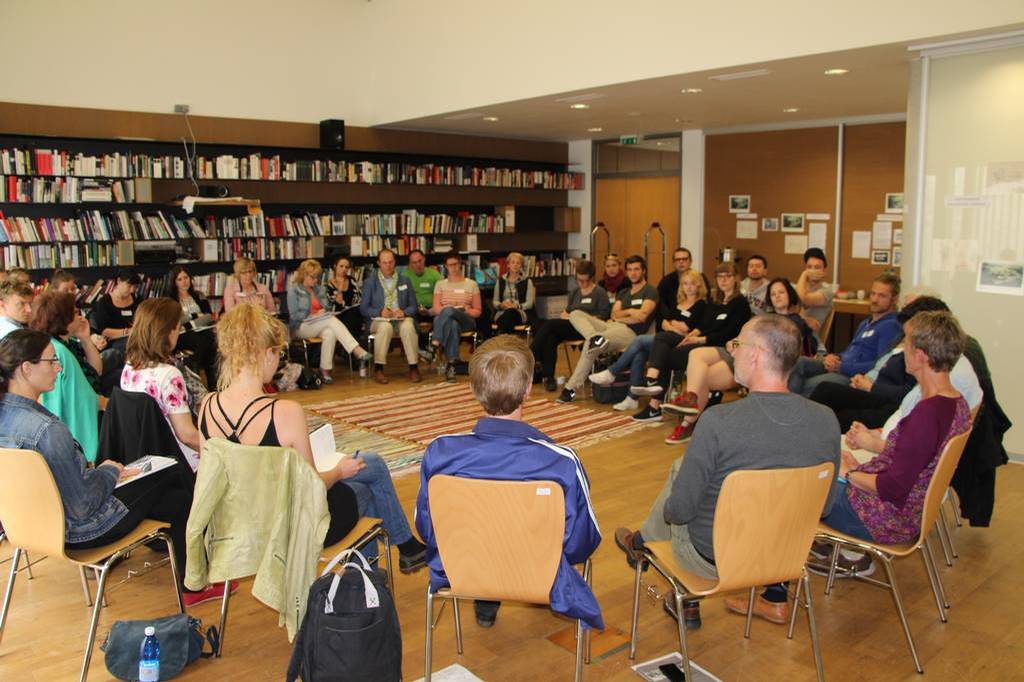 Since 2009, the Mauthausen Memorial has been training educators to work with groups of visitors (in particular school groups). The next training course takes place from June 2018 to March 2019. An initial block of training in mid-June is followed by seven further blocks (Friday afternoon and all day Saturday in each case) over the period September to December 2018. The training concludes in March 2019 with a practice phase. Participation in the training is free of charge. It is organised in cooperation with _erinnern.at_ (Institute of the Ministry of Education).
Education work at the Mauthausen Memorial is based on a pedagogical concept that places great value on interaction with visitors. Using historical information as a starting point, the aim is to work with groups of visitors to encourage them to reflect on connections to their own selves and own lives.
We are looking for applicants with:
a knowledge of history with a focus on the history of National Socialism
a willingness to communicate with groups
experience in the field of education work or pedagogy where possible
good verbal articulation skills in German, English and/or other languages
flexible and regular availability to carry out educational programmes, at least twice weekly Monday to Friday.
Priority will be given to candidates with strong connections to the area around the Mauthausen Memorial.

Interested applicants are invited to an information evening on:
Wednesday, 28 February 2018, 06:30 p.m.
Mauthausen Memorial
Visitor Center
Applications should be submitted by 25 March 2018 to:
Mauthausen Memorial
Education Department
Erinnerungsstrasse 1
4310 Mauthausen
E-Mail: andrea.saffertmueller@mauthausen-memorial.org
Applications should include the following:
a strong covering letter on the reasons for applying
CV
any other supporting documents