Orbituary for Ljubomir Zečević
15.05.2017
The sad news has reached us from Belgrade that our friend, Ljubomir Zečević, chairman of the Association of Former Prisoners of the Mauthausen Concentration Camp in Serbia, has died on 12 May.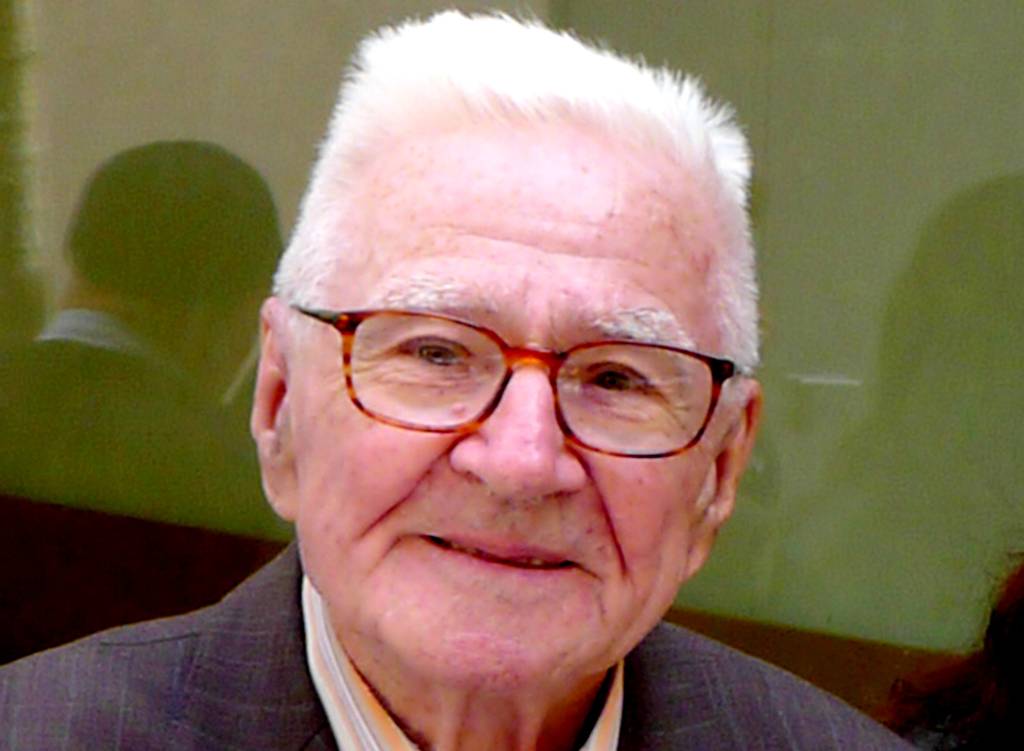 Born into a well-off family, Zečević became involved with the communist youth movement in Yugoslavia while still at school. Following the German attack on Yugoslavia, Ljubomir Zečević was active in the resistance against the National Socialist occupation. After several arrests he was taken to the Banjica camp at the age of 17 and eventually deported to the Mauthausen concentration camp, where he was registered as a political prisoner in November 1943. Initially the SS transported him to the Redl-Zipf subcamp but later moved him on to the Ebensee subcamp, where he was forced to work on tunnel construction. After suffering mistreatment at the hands of a civilian foreman, he was temporarily unable to work. It seems he had the camp clerk, Drahomír Bárta, to thank for his survival in the Ebensee concentration camp; following this incident, Bárta helped secure him a post as a work detachment clerk.
After liberation from the concentration camp, Zečević returned to Belgrade where he studied political science. After this he started working as a sports reporter but then switched to working for the public service broadcaster Radio Television Belgrad, where he soon became responsible for cultural programming. From 1972 until his retirement in 1985 he was director of Radio Television Belgrad.
Outside of work, Zečević was also active in journalism and became increasingly involved in ensuring that the memory of National Socialist terror, and in particular of the Mauthausen concentration camp, did not go forgotten. For many years he was president of the Association of Former Prisoners of the Mauthausen Concentration Camp in Serbia and represented Serbia on the Comité International de Mauthausen. In 2003 he gave an extensive interview as part of the Mauthausen Survivors Documentation Project. In collaboration with Tamara Ćirić, he contributed several biographies to the "Memorial Book of the Dead of the Mauthausen Concentration Camp and its Subcamps". Again with Tamara Ćirić, he recently wrote the book "Koncentracioni logor Mauthauzen - povratak nepoželjan", which was published just last year.
His work will remain – but his death leaves behind a painful void. Our condolences are with his family.
The funeral will take place in Belgrade on 18 May.
Ralf Lechner for the Mauthausen Memorial