Personal encounters at historic sites: education work at the Mauthausen Memorial during the coronavirus pandemic
02.10.2020
At the Mauthausen Memorial, the current developments regarding coronavirus are being monitored carefully. At present, the 'corona traffic light' for the Perg region is on green. While adhering to strict Covid-19 safety measures, outdoor guided tours at the memorial site are now possible for small groups of 12 people – in particular for school groups again.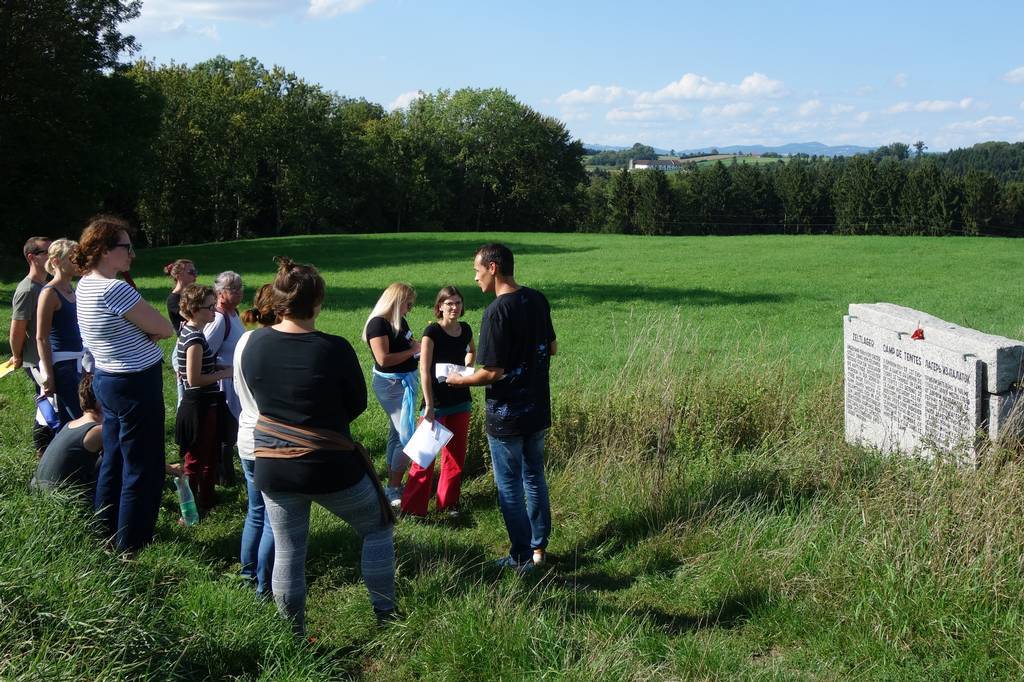 During the national lockdown earlier in the year, education work about this site of National Socialist crimes was swiftly transferred to the digital sphere. Committed Mauthausen Memorial educators, together with the pedagogical team, produced around 50 videos on the history of the former concentration camp. Worksheets for pupils at middle and high school were made available to accompany the videos. Clicked on and accessed tens of thousands of times, the videos were used and appreciated by many teachers as excellent supplementary teaching material during the period of homeschooling.
'As valuable as these videos are, nothing can replace a visit to the Mauthausen Memorial. Our colleagues in the education team are therefore looking forward to welcoming lots of visitors and, above all, school groups', commented Barbara Glück, director of the Mauthausen Memorial.
Comprehensive safety measures have been introduced at the memorial site to provide the best possible protection to visitors and educators. Group sizes in our education programmes are limited of 12 people. The majority of any tour will be conducted outdoors. For the interior areas of the site, we will watch carefully to ensure that not too many people are in any one room at any one time, and that a safe distance of at least one meter is maintained at all times.
Hand sanitiser will be available at several key locations around the site. Face coverings are mandatory in all buildings of the Mauthausen Memorial. As a precautionary measure, the Visitor Centre will remain closed until further notice.
For full information on guided tours, opening times and safety measures, please contact the Mauthausen Memorial by telephone on +43 7238 2269-10 or by email at: education@mauthausen-memorial.org