Presentation of the Book 'The Heavens were Walled In'
22.01.2018
On 20 January 2018, the children of Joseph Fisher - David, Gideon, Estee and Amnon - gave a presentation at the Mauthausen Memorial Visitor Center on the memoirs of their father, who survived the Auschwitz, Mauthausen and Gusen II concentration camps and was liberated in Gunskirchen in 1945.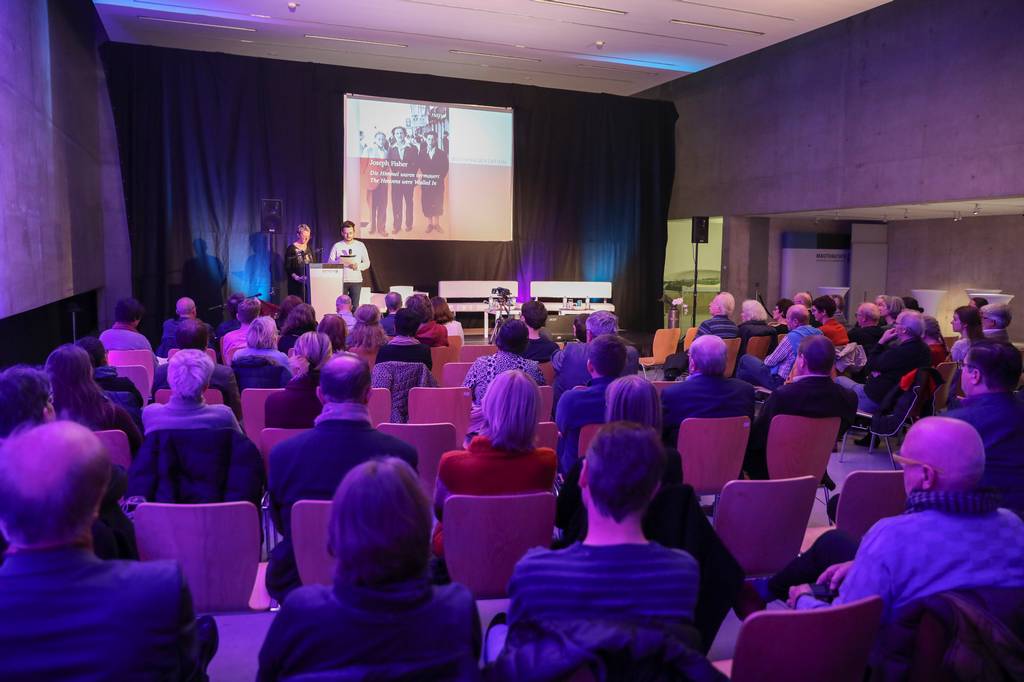 'The Heavens were Walled In' wrote Joseph Fischer, a survivor of the Auschwitz, Mauthausen and Gusen II concentration camps in his memoirs covering the period from 1937 to his liberation. Fisher, who was born in Transylvania, recorded his traumatic experiences in his notebook.
Joseph Fisher's work deals with three main themes, which accompanied him throughout his life: his complicated relationship with God and his faith; the pain and the trauma arising from the brutality and violence he experienced; and the burning question of why - 'Why did I survive?'
The film by his son David Fisher, 'Six Million and One', which was first shown in 2011 at the Linz film festival 'Crossing Europe", and which is now a fixed part of the training programme for educators at the Mauthausen Memorial, makes it clear what an enormous effort it must have cost Joseph Fisher to break through years of repression and confront these themes.
The memoirs by Joseph Fischer, which were published in book form in December 2017, were presented on 20 January 2018 in the Visitor Center of the Mauthausen Memorial. The event was attended by honorary guests the former provincial governor, Dr. Josef Pühringer, and the Israeli ambassador to Austria, her excellency Talya Lador-Fresher. The presentation was given by Fisher's children David, Gideon, Estee and Amnon.