Presentation of the book "Mauthausen vor Gericht" ("Mauthausen on Trial")
12.06.2019
On 11 June 2019 the Mauthausen Memorial presented the 13th volume in the series Mauthausen Studien in the presence of the author, Christian Rabl. "Mauthausen vor Gericht" ("Mauthausen on Trial") represents the first comprehensive study of the criminal investigations and trials of Nazi perpetrators.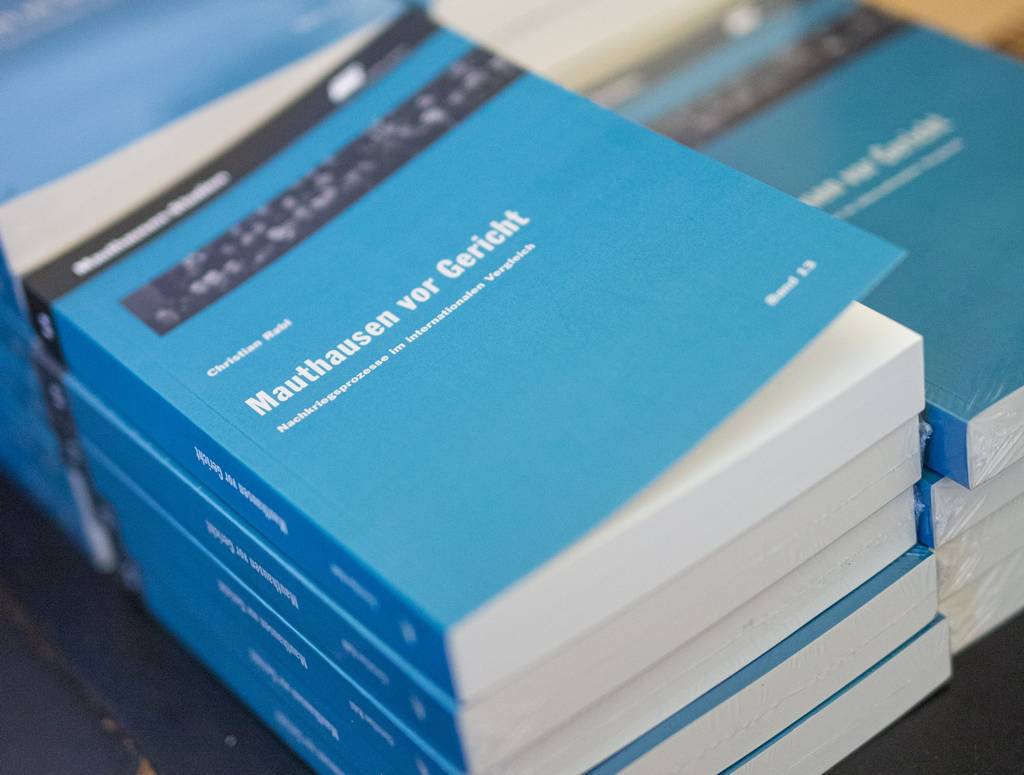 Following the liberation of the Mauthausen concentration camp in May 1945, the surviving prisoners aided the U.S. Army as it carried out investigations on site, with the aim of arresting the perpetrators and bringing them to trial. The legal proceedings were carried out by all four of the Allied powers; in addition, trials were also held in many central and eastern European countries. The author shows that for convicted Nazi perpetrators, they did not need to reintegrate into postwar German or Austrian society after their release since at no point had they excluded been from these societies.
Christian Rabl is on the research staff at the Melk Memorial and teaches at the Institute of Contemporary History at the University of Vienna. In 2018 he was awarded the Mauthausen Memorial Research Prize for his PhD thesis "Der KZ-Komplex Mauthausen vor Gericht".
The book is available now from all good bookshops.