The Federal Monuments Office examines the Building Development around the NS Tunnel System
17.08.2016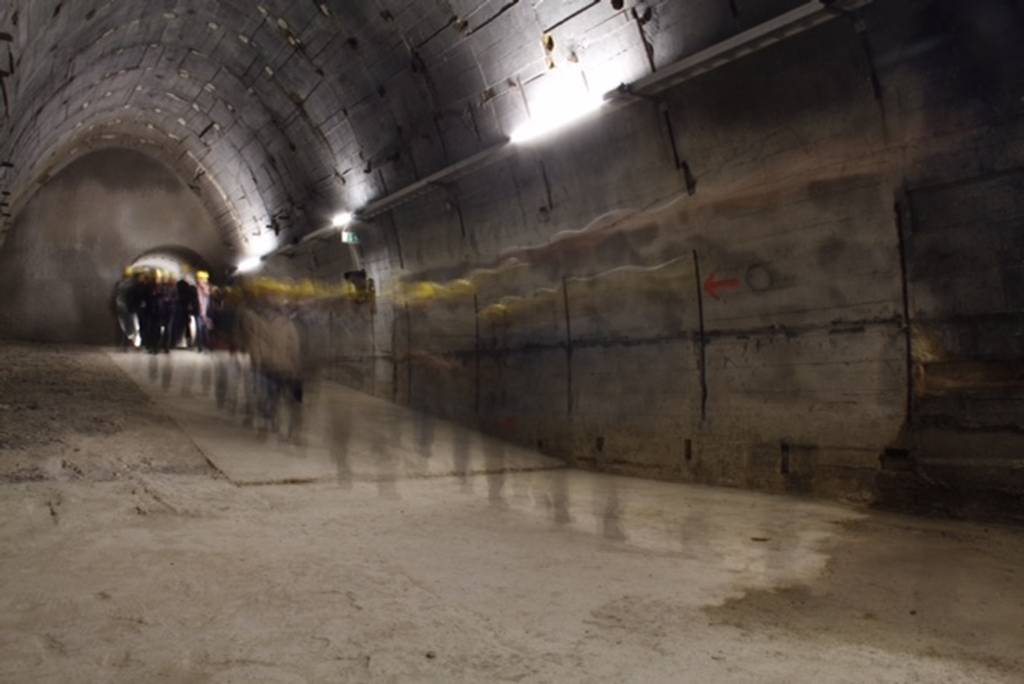 The housing project around the former underground aircraft factory "Bergkristall" in St. Georgen an der Gusen enters its final phase. A further already planned building development at this site has become questionable, because unknown concrete structures emerged during test excavations, exactly at the location of the main entrance to the tunnel system.
This fact has prompted the Federal Monuments Office to re-examine the planned building project. "Should these foundations in fact belong to the tunnel system, we hope for an amicable solution, especially taking into consideration the many prisoners who died there", stated DDr. Barbara Glück, head of the Mauthausen Memorial.
The tunnel system of St. Georgen an der Gusen was built towards the end of the Second World War within 13 months using the forced labour of thousands of concentration camp prisoners - with many of them meeting their death. The system was code-named "Bergkristall" and served as underground armaments factory covering an area of about 200.000 m² totally, to the southwest of the town centre of St. Georgen. The total length of the tunnel system is about 8.15 km, with 1.9 km being still accessible today.
Together with the concentration camps Mauthausen and Gusen, "Bergkristall" was liberated on 5 May 1945 by American soldiers.