The Gusen Memorial must be developed: We have long been advocates of this necessary step
10.12.2019
Since the roll call area at Gusen has become visible again after many years and has been placed under a monument protection order, the Mauthausen Memorial has been doing all it can to campaign for the creation of a new 'expanded' memorial site both there and at nearby locations.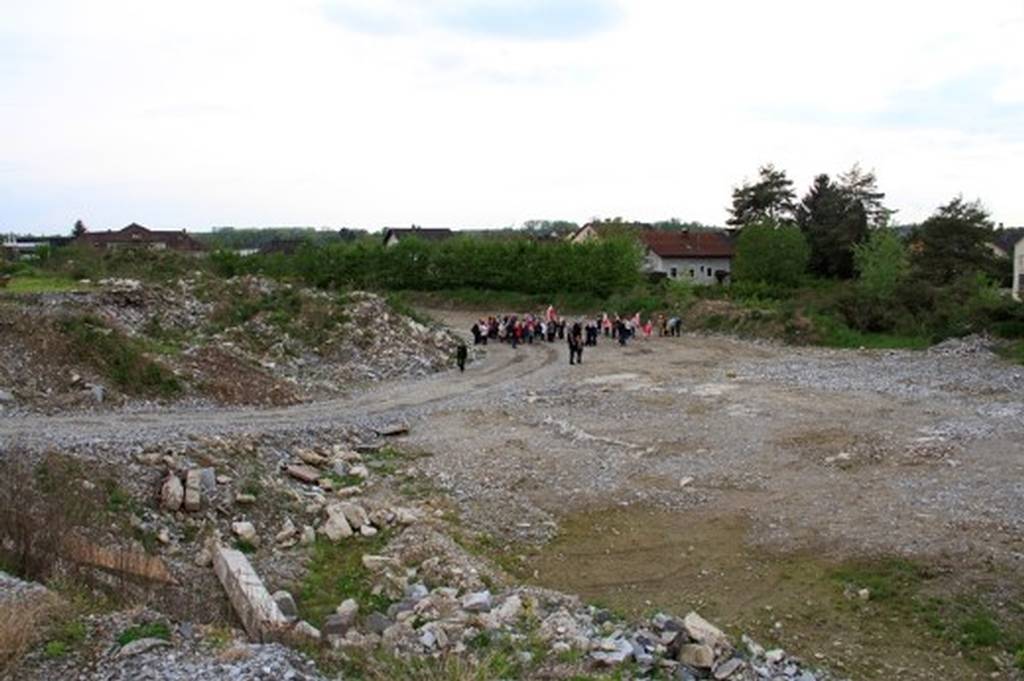 Over the decades, the Mauthausen Memorial, local initiatives and international survivor associations have been carrying out the work of explaining and educating, especially at this invisible site. Dealing with the past is not the work of a single moment but a long process in which we must be continually engaged. It is by now no secret and nothing new that these places exist and provide a particular focus for our efforts. The right time has now come to highlight this topic again and to explain its necessity to political decision-makers.
The creation of a new memorial site in Gusen would represent a huge step for memorial culture in Austria and how the history of the years 1938-1945 is dealt with.