The Mauthausen Memorial Virtual Guide goes online
10.05.2021
A new module on the Gusen concentration camp makes its architectural remains visible. A module for the Mauthausen Memorial offers a self-guided audio tour. Further modules on the camps' regional environment are in progress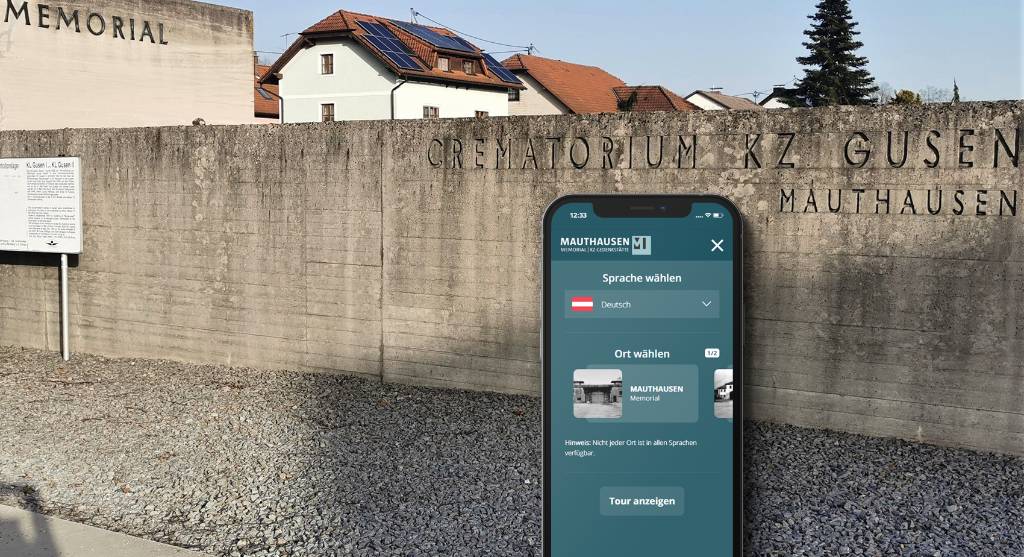 While many architectural remains of the Mauthausen concentration camp are still preserved, the former Gusen branch camp was widely destroyed after 1945 and partially displaced by a housing project. For visitors to the site today, the original dimensions of the Gusen concentration camp are therefore difficult to determine.
With the new Virtual Guide, the site can be explored independently. Visitors can interactively track the still existing remains of the Gusen camp, its extension during the time of the National-Socialist regime as well as present-day monuments and memorials commemorating its history. Using GPS, users can orient themselves on site using their mobile phones.
From a technical point of view, the Virtual Guide is a Progressive Web App (PWA). This innovation combines the advantages of a conventional app with those of a website. The content can be changed and adapted dynamically. The Mauthausen Memorial is also no longer dependent on the big app stores of the tech giants.
The already tried and tested Mauthausen Memorial app has been migrated entirely to this new technical format and continues to offer visitors the option of self-guided audio tours of the memorial site.
Further extensions of the Virtual Guide are currently being developed. In cooperation with "Bewusstseinsregion Mauthausen - Gusen - St. Georgen", two further modules will soon give visitors insights into the regioal environment of the Mauthausen and Gusen concentration camps.
The virtual guide and its first two modules on the Gusen and Mauthausen concentration camps can be found on the website www.mm-tours.org.