Walking tour of the area around the Mauthausen Memorial
29.08.2017
From September, the Mauthausen Memorial will be offering regular public walking tours on special themes. The aim is to give local people the chance to see what is, for them, a familiar place from new angles. The series starts with a walk through the area around the Mauthausen Memorial led by historian Christian Angerer on 23 September 2017 from 10:00 am to 01:00 pm.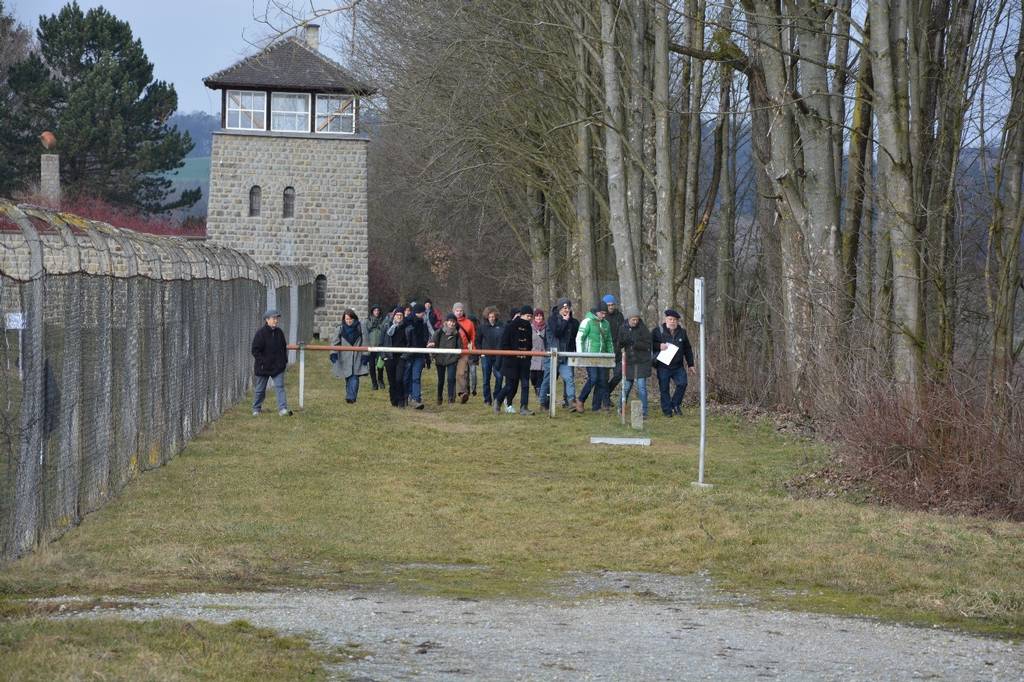 The Mauthausen concentration camp was integrated into local society in a number of ways. Prisoners arriving by train were marched from Mauthausen station to the camp through the centre of town, SS men and their families took part in village life, local businesses cooperated with the camp, spectators came to football matches at the concentration camp, the residents of nearby farms witnessed the crimes committed in the camp and during the 'Mühlviertel Hare Hunt' in February 1945, the population came face to face with the escaped prisoners. The walking tour of the area around the Mauthausen Memorial brings these aspects into focus and provides unfamiliar perspectives on the former camp and its history.
Participation is free of charge.
Limited places.
Please register at:
Tel: +43 7238 2269-35
E-Mail: education@mauthausen-memorial.org