World Youth Day 2016 – Mauthausen Memorial in the Spirit of International Solidarity
01.08.2016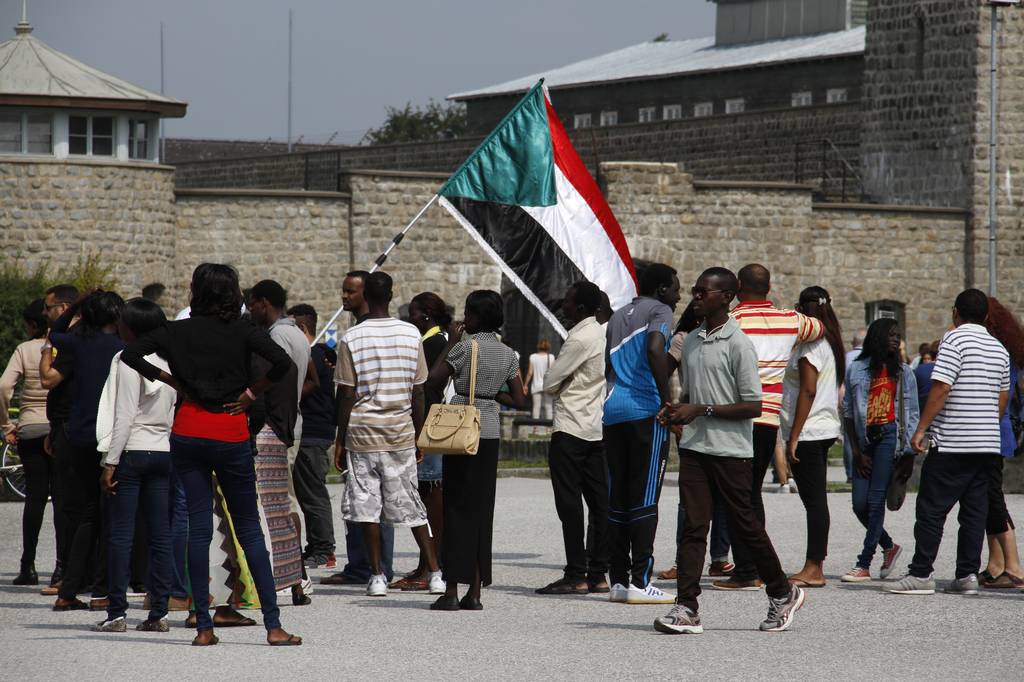 Between 25 and 31 July 2016, more than 6,000 young people from all over the world, when travelling through Upper Austria to attend the XXXI. World Youth Day at Krakow (Poland), took the opportunity to visit the Mauthausen Memorial. The youths, coming in busses from France, Italy, Spain and even from Argentina to the Mauthausen Memorial, were provided with a smartphone app, which has been available for free download since 7 July 2016 at the iTunes and Google Play Stores. With the aid of this app, visitors were enabled to listen on their smartphones to the audio guide of the Mauthausen Memorial in 11 languages and easily orientate themselves on site through integrated virtual maps. In this manner, the youths were given an opportunity to individually deal with the Holocaust, and could interactively access the history of the former concentration camp. In addition, the youths were offered guided tours by the Educational Department of the Mauthausen Memorial. About 50 facilitators were available to the international visitors, providing information on the history of the Mauthausen Concentration Camp.
The young people were also provided with food and beverages: The team of the Bistro Mauthausen Memorial, an inclusive catering service run by the Diakoniewerk [local deaconry] at the Mauthausen Memorial provided the youths with thousands of lunch boxes.
The visit of the young pilgrims was a clear signal for the Mauthausen Memorial that young people from all over the world wish to consciously deal with the history of National Socialism. Hence the Memorial, in the framework of the World Youth Day, was not only a meeting place in the spirit of international solidarity, but also a place where visitors from all over the world could learn from history for the benefit of the present and the future.
The Mauthausen Memorial would like to take this opportunity to extend sincere thanks to the tourist offices, the Catholic Church and the police for their kind support and for a successful cooperation.